PRODETEC EXPANDS LIQUID MONITORING RANGE WITH SIGRIST AQUASCAT
07-09-2015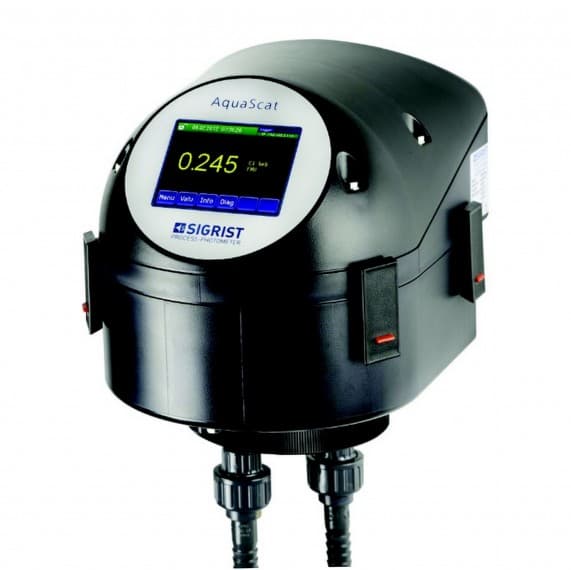 Leading Australian instrumentation supplier, ProDetec, has announced it has acquired the SIGRIST exclusive distributor rights for Australia and New Zealand, adding the SIGRIST AquaScat turbidity monitoring system to its extensive range.
"To date, we have been supplying our Australian and New Zealand customers with state of the art instrumentation for safety and environmental monitoring. Our partnership with SIGRIST will now allow our customers access to sophisticated analysers that can monitor water and other liquid properties in various processes and also in environmental protection," explained Mr Buddy Barakat, ProDetec's General Manager.
The SIGRIST turbidity meters measure the turbidity and other parameters in water and liquids including DOC levels, colour and oil concentration. The meters quickly and efficiently detect any impurities or flaws in the treatment process so that they can be swiftly rectified.
Specifically, the SIGRIST AquaScat HT Online turbidity meter measures turbidity of potable water according to IEC 27027 in a free-falling water stream. The device features a contactless, free-fall measurement system, which eliminates foiling and minimises servicing.
Plus, the SIGRIST turbidity meters deliver exceptional accuracy even at low concentrations thanks to the device's sophisticated automatic adjustment with a built in reference for turbidity.
The AquaScat is suitable for monitoring turbidity in water in a range of industries including the food and brewing industries, chemical and pharmaceutical industry, crude oil production, dairy industry, drinking water treatment, machine and
metal industry, petrochemical and refinery industry, power plants,
pulp and paper industry and waste water treatment.