PRODETEC TO EXPAND MEASURING SOLUTIONS RANGE WITH NEW PARTNERSHIP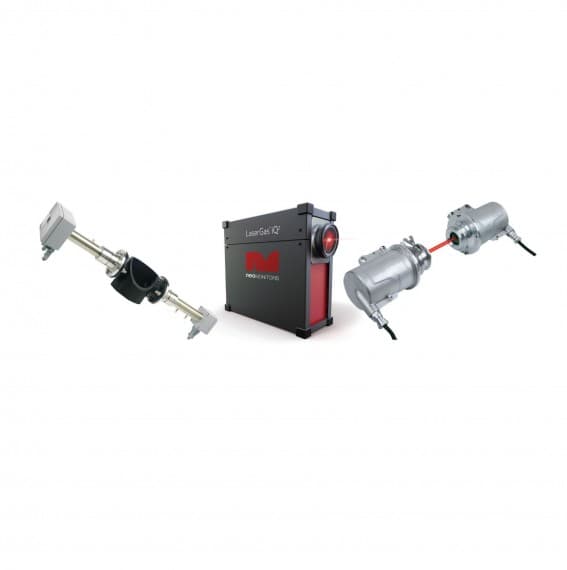 Leading Australian instrumentation supplier ProDetec has partnered with Norwegian manufacturer NEO Monitors to add its gas analysers and dust monitors to its extensive range.
The partnership will ensure Australian and New Zealand firms now have access to the sophisticated NEO Monitors, said ProDetec's General Manager, Mr Buddy Barakat.
It will also provide product expertise, training and after sales support.
NEO Monitors are a world-renowned innovator and manufacturer of leading laser-based gas analysers and dust monitors.
Their equipment is used extensively within process and emission control.
And their unique tunable diode laser technology is both proven and highly accurate.
'We are delighted to be able to partner with NEO Monitors and to bring such a highly regarded brand to the local market, said Mr Barakat.
"In addition to product, we will also be providing customers with access to training,
support and servicing, and of course, technical expertise."
NEO Monitors offer an extensive range of solutions that measure dust and gas in various industrial fields including the chemical and metal industries, combustion, motor
industry, fertilizer sector, pulp and paper, and refinery and power.
The monitors can be used to measure dust and gas concentration across flues and ducts, and in open areas.
Committed to maintaining its technological edge in the field of laser based gas and dust monitors, NEO Monitors, continues to build on its 30 years of research and development.
The company also cultivates relationships with key research institutes to maintain its
global leadership in gas spectroscopy.
The partnership with NEO Monitors will allow ProDetec to complement as well as broaden its existing range of monitoring and detecting equipment.
ProDetec
Ph: 02 9620 8700