PRO-PAC SEALS NEW PARTNERSHIP DEAL
22-02-2016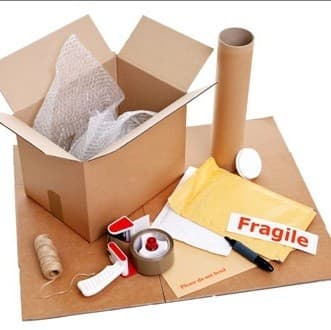 Pro-Pac Packaging has formed a new distributor partnership with the Global Sealed Air Group across Australia.
This is the first time the two industry heavyweights have joined forces to form a strategic partnership.
Sealed Air's focus on quality service and continued innovation combined with Pro-Pac's silos of products and industries means big things are expected in the year ahead from both parties.
All Pro-Pac Packaging's sales, customer service and purchasing staff are being trained Australia wide in the latest and best product offerings from Sealed Air.
Pro- Pac started business manufacturing environmentally friendly Voidfill products which is now supplied from its facilities in Melbourne, Sydney, Brisbane and Adelaide.
Product protection is a core part of Pro-Pac's business and the new partnership will aim to expand on this area capitalising on Sealed Air's latest innovative developments and products.
"We are very excited to join with Pro-Pac, a leading corporate player in the Australian packaging market, and expand on our end-user client base through their channels," said Ken Chrisman, Global President of Sealed Air Product Care, said during a recent Australian trip.
Pro-Pac's new range includes the New Air I.B.® Express Bubblewrap on demand machines with inflatable 10mm Bubblewrap, FasFil EZ® Auto Voidfill Paper Machines, the latest model of Fill Air Rocket® with increased speed and the Instapak® range.
These products and their consumables are now available through any Pro-Pac branch.
Pro-Pac Packaging
Ph: 1300 776 722