PRICE BARRIER SPURS 3D STARTUP TO SEEDSTARS SYDNEY SUCCESS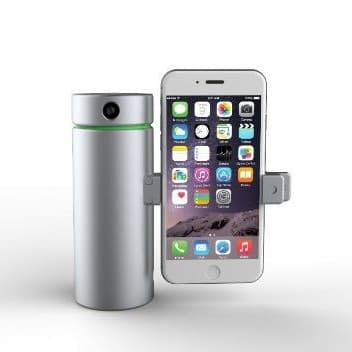 When faced with a $20,000 bill to create a 3D scan of a product, Rahul Koduri, Richard Boers and Asfand Khan set out to build a cheaper and easier alternative: Seven prototypes later, they've launched Eora3D, a startup focusing on 3D scanning and modeling powered by smartphones.
The entrepreneurs behind Eora3D were announced as the winners of Seedstars Sydney in July, and will be flown to Switzerland at the start of next year to compete for up to $500,000 worth of investments against 54 other international winners.
Seedstars is a global pitching competition, and Saturday marked the third time it has come to Sydney. The 12 selected finalists pitched to a panel of judges over the weekend.
To be eligible, the startups had to be less than two years old, have an MVP available, and have received no more than $US500,000 in funding.
Eora3D co-founder Rahul Koduri says they were asked some hard questions as part of the competition.
"It was a tough crowd to please," he said.
"When you're a seed-stage startup, you're pretty good at pitching, but you're not so sure what kind of questions you'll get."
His product, Eora3D, allows user to digitize a physical object into a 3D model through a smartphone app."It's just like taking a video," Koduri says. "You hit record, leave it for three to five minutes and a 3D model will appear on the screen."
Seedstars Australian ambassador Steven Arthur says Eora3D were crowned the winners mainly due to their global potential.
"They've got a well-defined product," Arthur says.
"It's competitively priced and it appeals to an industry market and as well as a novel market. The reason the judges decided to choose Eora was mainly its global potential, as well as the pitch, team, valuation, scalability, and uniqueness."