PREVENTING HEARING LOSS IN THE WORKPLACE
29-07-2015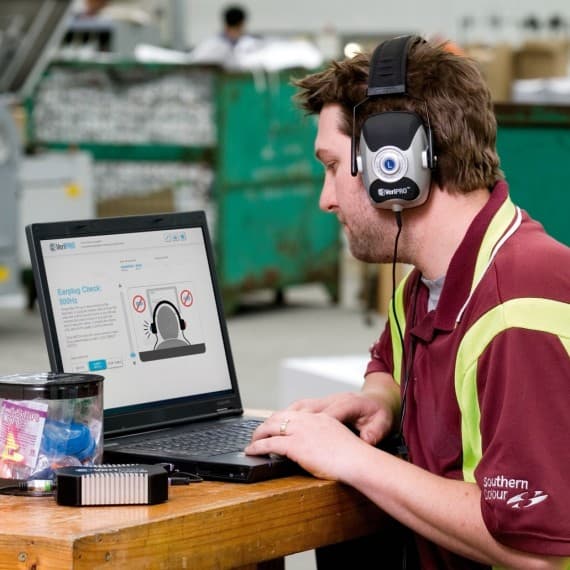 Safe Work Australia's Statistics indicate that hearing loss still ranks very high in the national health priorities.
One in six Australians suffer some degree of hearing loss and it becomes clear that occupational hearing loss represents a significant social and economic burden for Australia.
A case of Occupational Noise Induced Hearing Loss can mean higher workers' compensation insurance premiums and also litigation to the business involved.
There are also other costs, such as lower productivity, higher rate of absent employees, employee turnover, and higher accident rates.
Last but by far not the least price to pay, is the change of quality in life for affected individuals and the effect it has on their families.
Occupational hearing loss represents a significant social and economic burden for Australia and both, employers and workers, should take appropriate measures – at work and off-the-job.
Bearing all this in mind, intelligent hearing technology has been a serious focus for Honeywell.
As a result, hearing loss in the workplace can now not be just more easily prevented or managed, but also in a much more educated and professional manner than ever before.
With a hi-tech Howard Leight product, such as VeriPRO, employers have a "real world" reliable and practical tool to take responsibility for protecting the health of their workers hearing.
Being exposed to such products will equip wearers of hearing protection with an insight that, no doubt will sustain into off-the-job behaviourisms.
VeriPRO Technology from Howard Leight by Honeywell measures real-world attenuation of earplugs.
This testing technology, provides earplug attenuation level testing in the workplace, combined with training and record keeping.
It works with any earplug and provides results in minutes. It also enhances hearing conservation program effectiveness.
VeriPRO technology makes it possible for safety managers to ensure employees are getting the most out of their hearing protection devices.
VeriPRO consists of software and an optimised headset. VeriPRO determines the effectiveness of an employee's earplug fit over a range of frequencies and results in a Personal Attenuation Rating (PAR). It identifies the actual protection an employee receives from his or her earplug in each ear and allows safety managers to determine if their employees are receiving optimal protection, require additional training on how to fit their earplugs, or need to try a different model.
VeriPRO benefits both safety managers and employees alike.
For the safety manager, it fulfills requirements for training with documented results. For employees, VeriPRO demonstrates the importance of hearing protection in the workplace, and helps employees select and compare protectors to find the best choice for their ears and specific applications.
Honeywell Safety Products
Ph: 1300 139 166