PRESSURE WASHER IS HOT STUFF AT REMOVING OIL AND GREASE
23-08-2017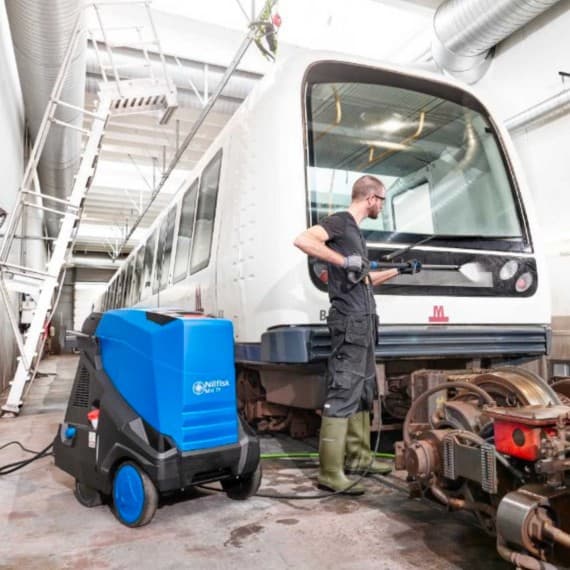 When it comes to some of the tougher industrial cleaning tasks, only hot water will do. And Nilfisk reckons its MH 7P is the optimal solution for heavy duty, industrial cleaning tasks.
The company's research indicates that cleaning time can be reduced by a factor of four for removing oil and grease from metallic surfaces when using water at 60°C, compared with using cold water. This reduces labour, water and electrical costs by four, significantly reducing the total cost of use of a pressure washer.
Featuring a four-piston and high-power boiler system, the MH 7P promises highly efficient cleaning performance over a long working life. And a novel flow-activated unloader system increases both reliability and operator comfort.
The tough and robust MH 7P series combines low running costs, ease of use, best in class mobility and high cleaning efficiency, making it an effective tool for heavy duty, industrial hot water cleaning in any sector.
Nilfisk's award-winning EcoPower boiler system promises better than 92% heating efficiency, combining high heating power levels for even hotter water with reduced energy costs. This is paired with the company's famous C3 pump and 1450rev/min motor to provide low noise levels and a long working life.
The unit is easy to move to the job, with four large wheels that mean it can be pushed or pulled over uneven surfaces with ease.
Nilfisk
1300 556 710
www.nilfisk.com.au