PRESSURE TRANSMITTERS TAKE ON DEMANDING APPLICATIONS
06-03-2017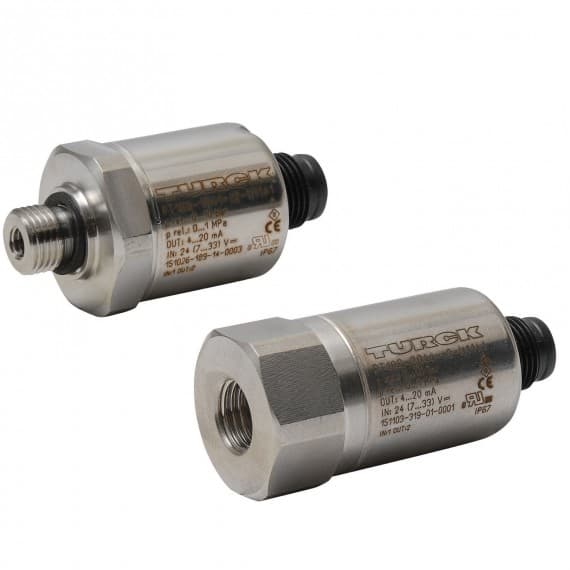 Available now from Turck, the PT2000 series of pressure transmitters are based on a welded stainless-steel measuring cell with no elastomer seals for increased durability and increased chemical compatibility. As a result, the PT2000 is tailor made for the environmental needs of water pumping, hydraulic, and refrigeration applications.
Because the transmitter housing is gel filled, the device can operate over a wide temperature range without fear of internal condensation in applications such as pumping ground water. And, as the housing is more compact than existing solutions, it is ideal applications with space constraints. The PT2000 is specified for pressures up to 1000bar and for process media temperatures up to 135°C.
The PT2000 comes as standard with an M12 connector, and is available in multiple wiring configurations to allow for easy integration into existing applications. It is also available with process connections such as NPT, BSPP and SAE, which are commonly used in hydraulics applications.
For ease of integration, the PT2000 offers a range of different output signals, including: 4-20mA, 0-10V, ratiometric, 1-6V, and 0-5V. The assembly has an IP67 rating, and has an operating temperature range of -40 to +135°C.
Turck Australia
1300 132 566
www.turck.com