PRESSURE AND TEMPERATURE INDICATORS ADD NOVEL FEATURES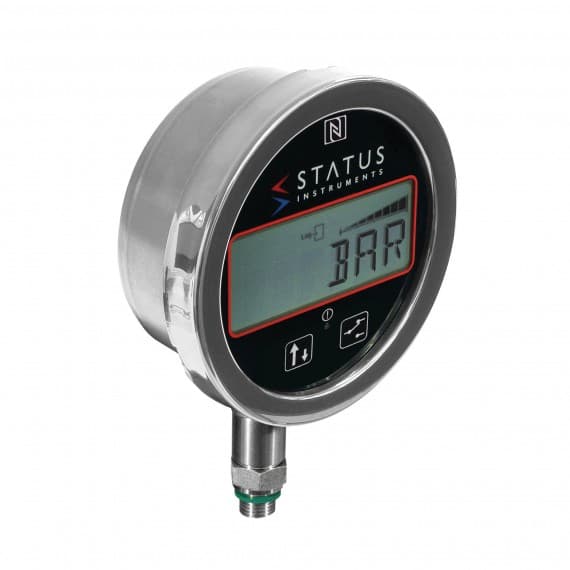 Available now from W&B Instruments, the Status Instruments DM670 series of pressure and temperature indicators are ideal for applications in food, beverage and brewing industries. The UK-made indicators include advanced features such as logging, relay outputs and user configurable text display messages.
The DM670PM version is available in pressure ranges to 100bar and also allows the process temperature to be measured. The DM670TM version will accept RTD and thermocouple probe type inputs with standard and custom probes available and surface, panel and direct mounting versions.
All units feature an IP65 rated stainless-steel housing, long-life user-replaceable lithium battery, max/min recall, 5000 reading data logger and USB-based configuration.
Each of the two independent relays can be configured as high/low/deviation with adjustable hysteresis and either latched or nonlatched operation.
Logged data can be retrieved via the USB interface or using the NFC Android interface in conjunction with a downloadable app. All logged data are time-stamped by the internal real-time clock, and the NFC interface is also capable of starting a new log with different log modes.
W&B Instruments
03 9729 2112
www.wandbinstruments.com.au