PREMIUM-QUALITY GREASES COME WITH FREE GUN OFFER
10-11-2017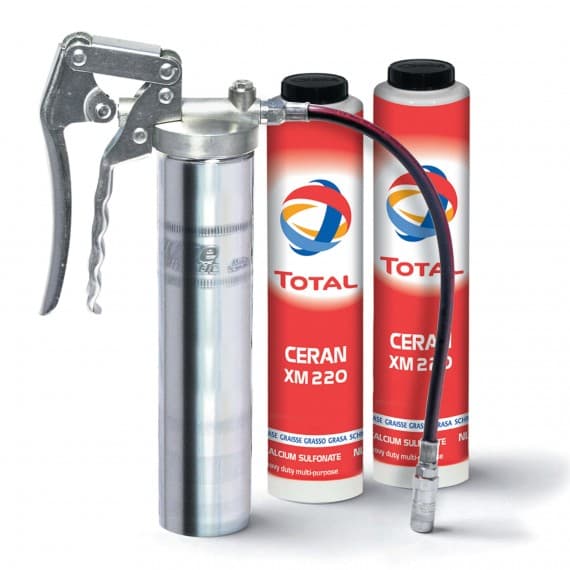 Total Oil Australia has come out with a new range of premium-quality greases it claims combines outstanding water resistance, high load carrying capabilities and maximum anti-wear properties.
Ceran XM 220, Ceran XM 220 Moly and Multis Complex HV2 all come in 400g screw-in grease cartridges and are accompanied by the new one-hand action Lube-Shuttle grease gun.
The Ceran range of greases are based on a calcium sulphonate complex and can handle extremely high temperatures while still retaining good low temperature performance and corrosion resistance.
Ceran XM220 is designed for high-speed industrial bearings, and features a wide operating temperature range of -30 to +180°C.
Ceran XM220 Moly has similar properties but includes 5% molybdenum disulphide, helping it to handle heavy and shock loads.
Multis Complex HV2 is a multipurpose lithium complex grease that is designed for extreme pressures and high temperatures found in general plant machinery and bearings.
To celebrate the launch of the new greases, Total is offering a special launch offer until 31st December 2017. Simply purchase a single carton from the Ceran XM range or two cartons of Multis Complex HV2 and receive a free Lube-Shuttle grease gun valued at $89.
Total Oil Australia
1800 868 256
www.totaloil.com.au