PREFAB CLASSROOMS BUILD BEYOND DEMOUNTABLES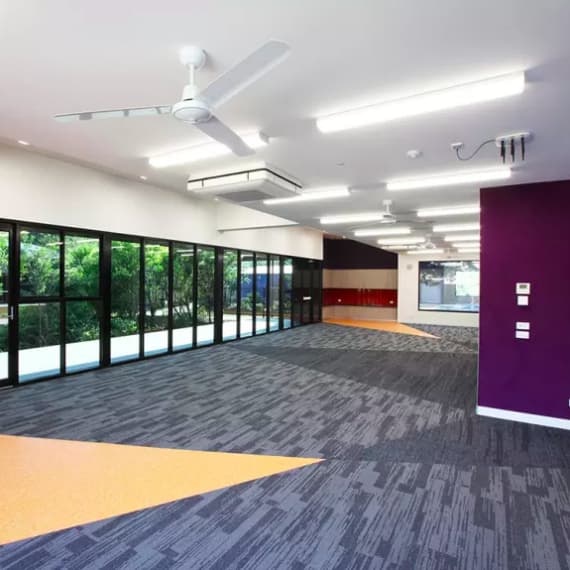 With 'temporary' demountable structures making up more than one-in-ten classrooms in NSW, it is clear the education system is struggling to keep up with expansion. 
Facing a future with more than five thousand demountables, many of which remain in place for upwards of ten years, the Centre for Advanced Manufacturing of Prefabricated Housing is helping researchers at the University of Melbourne tackle this growing problem. 
The new modular prefabs are a great leap forward from older portable classrooms that former students from decades past would be familiar with.
Instead of being a temporary solution to a permanent problem, new modular prefab classrooms are permanent structures built to modern building practices. They are bright, adaptable to different configurations, and well insulated against the elements and noise from outside.
They are also, importantly, quick and easy to assemble, providing a way around the expensive costs, time-consuming delays, and safety and health risks during construction that led to the rise of demountables and other temporary structures. 
Each structure is partially assembled in a covered warehouse, built from bulk deliveries of core structural components. Then, they are loaded onto trucks, and placed onto permanent foundations on-site where construction is completed within weeks.
A panel of 15 companies manufacture the modular school buildings, including CAMPH industry partners Fleetwood and Prebuilt.
For construction, a framework for the delivery of these classrooms specifies that each has an average area of between 300 and 1000 square metres. Total supply time includes 20 weeks for design plus 17 weeks for construction, which is broken into 10 weeks manufacturing, one week for delivery, five weeks onsite, and one week for handover.
Construction within this timeframe can be substantially or entirely completed during term breaks. 
Researchers are also exploring opportunities to integrate locally sourced and recycled materials into the buildings. To date, much of the construction has managed to achieve 92 per cent local content.