PRECISION METAL STAMPINGS EXPLAINED FOR DESIGNERS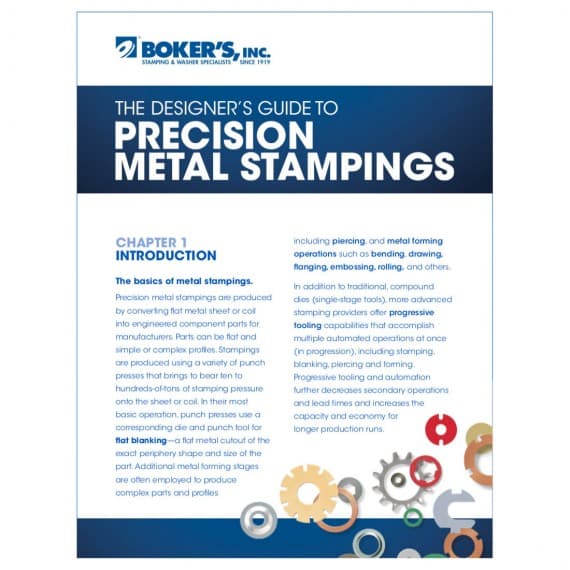 Boker's has published its new "Designer's guide to precision metal stampings", a quick reference document for the OEM design engineer that is available free of charge from the company's website.
Covering considerations around flat blanking, piercing, metal forming or deep draws, this valuable guide takes the reader through the basics of metal stampings and the various stamping operations.
Design considerations are included to help OEM design engineers when thinking about the parts and components they need to produce. The guide also details Boker's stamping technologies and manufacturing capabilities designed to satisfy standard to complex and intricate stamping application needs.
The guide also incorporates a glossary of precision metal stamping terms.
Boker's
+1 612 729 9365
bokers.com