PRACTICAL SOLAR STORAGE SYSTEM USES AC COUPLING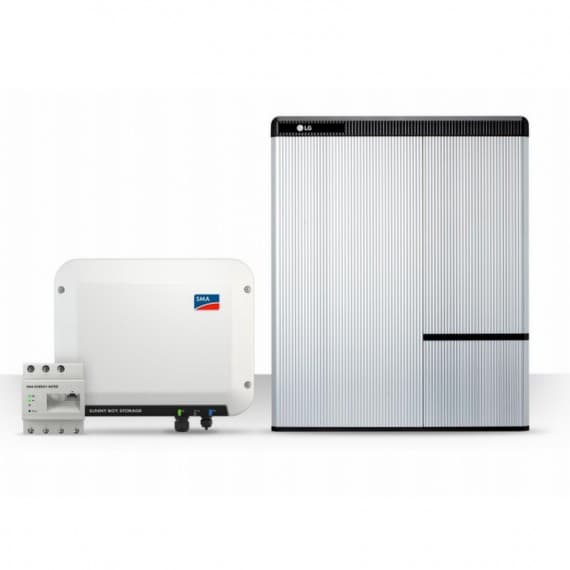 Battery manufacturer LG Chem and inverter maker SMA have got together to offer a practical energy storage system for both new and existing solar power installations. The initial offering is aimed at the domestic market, with a 9.8kWh lithium storage system capable of supplying 5.0kW of continuous power.
The release of the system will appeal to the many thousands of households suddenly having to come to terms with the loss of their high-value solar feed-in tariffs.  However, it also offers the potential to be a component part of the decentralised energy supply that the nation requires.  
One aspect that has been crucial in the realisation of the system is the development of higher-voltage lithium batteries. The RESU10H unit used in the domestic system is a 400V battery. This enables the use of a transformer-less inverter (the SMA Sunny Boy Storage 2.5), with the energy storage system linked to the solar system using AC coupling.
Control is provided by a CANbus link between the inverter, the battery and the energy meter.
Alternative system solutions using lower-voltage batteries have traditionally necessitated the use of a hybrid inverter to handle both the batteries and the solar feed. These DC coupled systems typically have lower conversion efficiencies than AC coupled systems.
In addition to the improved efficiency, an AC coupled system is easier to install as it works with the solar system, rather than replacing part of it. And it also offers greater independence from the grid.
SMA Australia
02 9491 4200
www.sma-australia.com.au
LG Chem
www.lgesspartner.com/au