POWERSTAR DISTRIBUTOR WINS AWARD FOR ENERGY SAVINGS
07-01-2015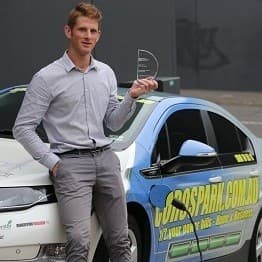 Melbourne-based Corospark Electrical & Solar has won the coveted prize of Commercial Project of the Year Award at the Master Electricians Australia Victorian Excellence Awards. 
Corospark received the award for its Powerstar voltage optimisation project at the University of Melbourne.
This involved installation of a 1150kVA electronic dynamic Powerstar MAX unit in the University's Law Building. 


As a result of the installation the University is saving 12 percent energy usage for the entire building.
This is the equivalent of:
·       290 tons of CO2 saved per year
·       56 cars off the road daily
·       37 Australian homes daily energy usage
Corospark's CEO Jason Bank said it was a privilege to be recognised as one of the best electricians in Victoria.
"I am really proud of my team for winning this award. It is proof that when you surround yourself with the right people, you can produce first class results for your clients.
"Powerstar products are the best voltage optimisation systems in the world and working with Sam Czyczelis and his team is a pleasure.
"Investigations and tests conducted under controlled conditions at the University of Melbourne have demonstrated that Powerstar is the only VO system to prove savings on LED lighting," Jason said.
The unique and patented Powerstar system has also shown that significant savings of between 6-10 percent can be achieved when modern variable speed drives are connected.