POWERING CHANGE AT ENERGY FROM WASTE CONFERENCE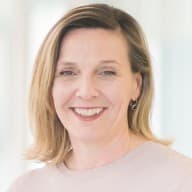 Gayle Sloan, CEO, WMRR: "EfW assists in driving positive diversion and recovery outcomes"
More than 200 delegates attended the Waste Management and Resource Recovery Association of Australia's Energy from Waste Conference 2019 in Canberra.
Under the theme Powering Change, they heard from a line-up of international and local experts about the success of EfW facilities worldwide – there are currently more than 2000 plants operating safely around the world – as well as the current gaps, challenges and opportunities to drive Australia forward in its quest to develop and grow a circular economy.
"Energy from waste technologies have been proven overseas and importantly, at this conference, attendees heard from our international keynotes about the success of EfW working as part of an integrated waste management and resource recovery system," WMRR CEO Gayle Sloan says.
"Our very first keynote speaker, Dr Peter Pluschke, Deputy Mayor for Environment and Health at the City of Nuremberg and a Greens politician, highlighted that the city's aim is first and foremost waste avoidance and reduction and he brilliantly articulated, given the European approach of valuing resources, how the city manages the flow of residual materials – organics, glass, paper, cardboard, packaging, bulky waste, and MSW [municipal solid waste] – through not one single process but a range in a functional and integrated system.
"The hope is that was when the penny dropped for delegates in the room, particularly government, as industry is not touting EfW as the be all and end all of waste management. Rather it is a recovery solution above disposal when we are unable to recycle. In an integrated system, EfW assists in driving positive diversion and recovery outcomes."
Social licence was a keenly discussed topic. It was put to delegates that to have social licence, they must have chain of custody to clearly show where products are going and how they are being used. It's about accountability and transparency and, importantly, not just about tracking the collection of materials but its journey, including end-use and destination.
"Harmonisation was another big theme, and at the Around the States panel, comprising senior government officers from Queensland, SA, NSW, ACT, WA, and Victoria, industry reiterated the need for all jurisdictions to come together, led by the Federal government, to develop a nationally consistent policy and regulatory framework which would go a long way in creating certainty for industry and all other stakeholders," Sloan says.
The attendees had numerous opportunities to discuss the various presentations at the conference, and at an interactive session led by Arup on day two were called on to share their thoughts on what they believe are the gaps that needed to be closed, the opportunities that can be captured, and the barriers that stand in the way of EfW in Australia.
"From the feedback received at this session, Arup will now develop an industry roadmap to map out the pathways to develop and establish EfW within a successful waste management and resource recovery system. WMRR will soon release this roadmap," Sloan says.