Published 07-04-2020
| Article appears in April Issue
Powerful hand sanitisers and disinfectants deliver continuous protection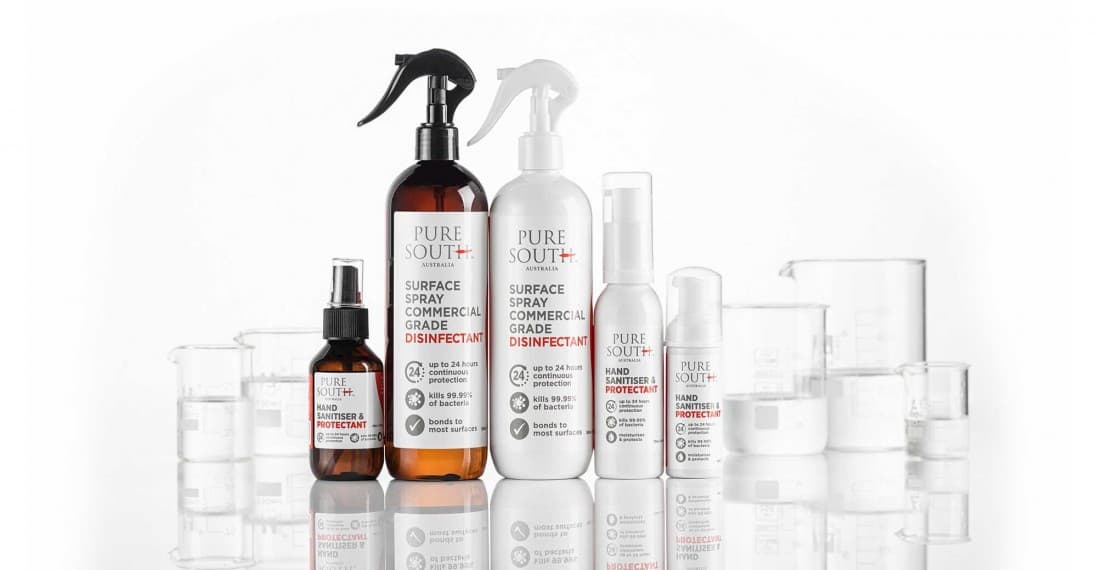 Available from Control Logic is a new range of hand sanitisers and disinfectants that it says kills 99.99% of germs and bacteria and provides protection for up to 24 hours.
Made in Australia and backed by Fresche Bioscience, Pure South hand sanitisers and disinfectants are alcohol-free and gentle on the hands – they will not be left cracked or dry.
Unlike conventional sanitisers – which eliminate bacteria with poison or alcohol – Pure South sanitiser is promoted as food-safe and water-based based. Once applied and allowed to dry, the sanitiser features Quatlok technology to provide a microscopic layer of protection on skin that lasts up to 24 hours. The protection will be maintained even with normal hand washing and towel drying.
Pure South's commercial grade surface spray and disinfectants are said to protect surfaces for up to 30 days untouched, while preventing odours and inhibiting mould and mildew. The surface spray will kill bacteria on the treated surface and, once dried, it will leave a microscopic layer of protection.
Pure South products are safe and friendly to the environment, pets and plants, breaking down into harmless organic compounds. Appropriate for a variety of industrial and commercial settings, they can be bought online from Control Logic: puresouth.controllogic.com.au.