POWER SUPPLIES PROMISE NINE-NINES AVAILABILITY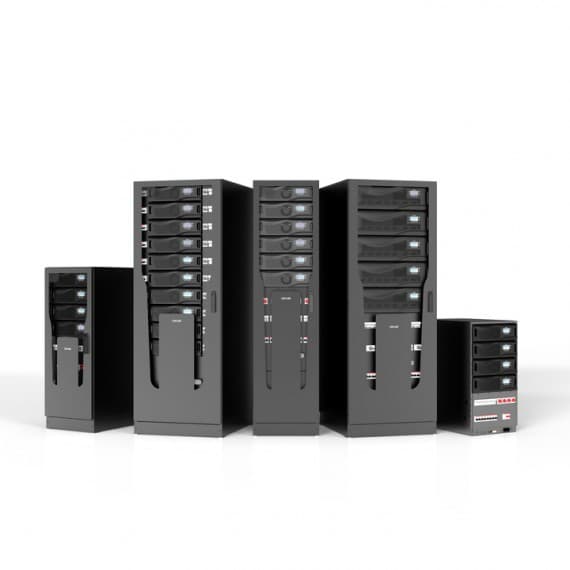 Swiss-based uninterruptible power supply manufacturer Centiel is claiming the seeming holy grail of nine-nines (99.9999999%) availability for its fourth-generation CumulusPower UPS system. The three-phase, online double-conversion and fully decentralised hot-swappable modular supplies are available from 10kW to 3.6MW.
This high level of availability is achieved through the use of multiple fully independent and self-isolating intelligent UPS modules - each with individual rectifiers, inverters, static bypass, CPU and communications logic and display.
This approach, called distributed active-redundant architecture (DARA), prevents human error and reduces the time to maintain and repair the units. Its active-redundant technology allows technicians and service professionals to perform maintenance and service in a safe and protective environment for the connected on-line load.
DARA modular technology provides a self-healing mechanism without human intervention so that, in the unlikely event of a module failure, the system will reconfigure itself as well as being able to support 124% continuous overload, while the module can be quickly and safely "hot-swapped" without transferring the load to bypass and raw mains.
CumulusPower also boasts a high energy efficiency of 97.1% in double-conversion mode. An intelligent maximum efficiency management function matches the number of modules to the load demand by monitoring the level of optimum energy efficiency.
At low load levels, any modules no longer required to maintain redundancy are placed into active-sleep mode, reducing overall energy consumption. Active-sleep modules are instantly online when load increases, maintaining maximum availability at all times.
Centiel
0412 355 377
www.centiel.com