THE POWER OF A POSITIVE WORKPLACE
06-07-2016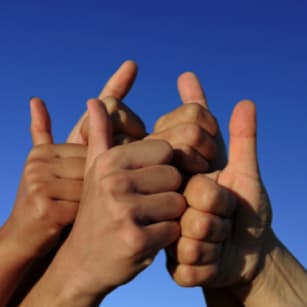 Better employee interactions and 'relational energy' lead to a stronger, versatile workplace.
It might come as a surprise to some, but there is a direct correlation between a positive, friendly staff and a more productive workplace.
A study published in the Journal of Applied Psychology set out to measure workplace positivity in a variety of ways, focusing on 'relational energy': the feelings you get from interacting with a person.
Across the board, they were able to show that strong, positive leadership and a supportive set of colleagues predicted the future engagement of employees. The better relational energy in a workplace, the better people performed.
"Energy is emerging as a topic of importance to organizations, yet we have little understanding of how energy can be useful at an interpersonal level towards achieving workplace goals," said the study's authors.
It makes sense that a positive workplace would make people better workers (and the iron-fist style of management has been out of vogue for quite some time, thankfully), but the study goes further.
In a positive workplace, staff also became more likely to undertake tasks that weren't part of their job description, or volunteer to make a workload easier for someone else.
The more emotional value an employee receives at their work, the more likely they are to be willing to give back; to make small sacrifices that in turn make everyone else's lives easier.
The authors stress that this 'relational energy' isn't just about being outgoing or charismatic. It is solely about how people feel after leaving an interaction.