POWER PLANT WASTE PUTS BUBBLES IN BEER
06-06-2017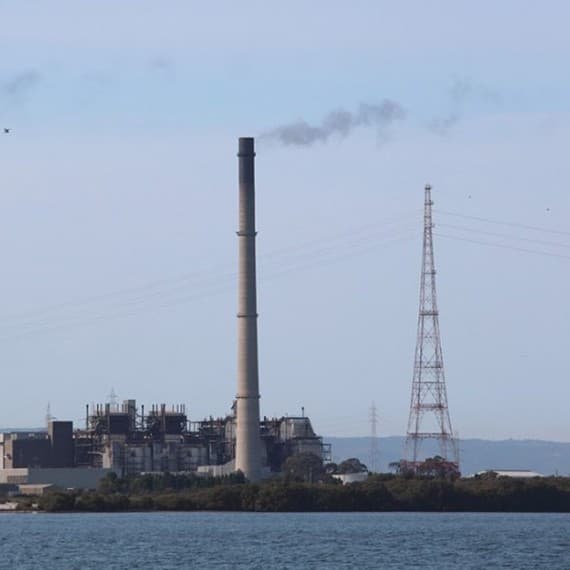 There are a great many proposals for dealing with byproduct emissions from power generation, but one new venture thinks the best place for this waste is in food and drink. 
South Australia ,known for its recycling initiatives and clean energy production, is using waste carbon dioxide from a gas-fired power plant to grow tomatoes and put bubbles in beer.
AGL Energy Limited in partnership with Air Liquide last week commissioned a plant at its Torrens Island power station in the South Australian capital Adelaide to recover carbon dioxide (CO2).
The plant is being operated by Air Liquide to capture and purify up to 50,000 tonnes of CO2 emissions from the power station's exhaust per year. It is the first plant to capture CO2 from a power station for the carbon dioxide market in Australia.
Air Liquide will on sell the gas to the merchant CO2 market in South Australia for use for a variety of uses including carbon dioxide enrichment in greenhouses for tomato growing, carbonated drinks, reducing the pH in water treatment facilities, including the desalination and modified atmosphere packaging for soft drinks and beer.
Air Liquide Australia Limited Managing Director Michele Gritti said although the company had commissioned similar plants in other countries, it was the first time it had been rolled out in Australia.
"In most of the cases CO2 is captured from petrochemical sources that generate a stream which is more concentrated, therefore requiring a lower investment than the one at Torrens Island," he said.
"The capture and storage of CO2 is critical to the reduction of greenhouse gas emissions from power plants and makes clean energy a reality.
"The technology required to capture CO2 from a steam like the one of AGL is unique and Air Liuqide is one of very few companies with the experience and know-how to successfully implement this project."
AGL Managing Director & Chief Executive Officer Andy Vesey said the plant was delivering an environmental benefit and providing local industry with a much-needed resource.
"Innovative processes such as the Air Liquide CO2 recovery plant are critical in helping reduce emissions from the electricity generation sector and provide a local source of CO2 for South Australian industry," he said.
"AGL is proud of the partnership with Air Liquide Australia channelling CO2 from our Torrens site and we congratulate them on a significant milestone."
South Australia was the first Australian state to introduce container deposit legislation, ban plastic shopping bags and achieve a recycling rate of almost 80 per cent.