THE POWER OF THE INDUSTRIAL PEN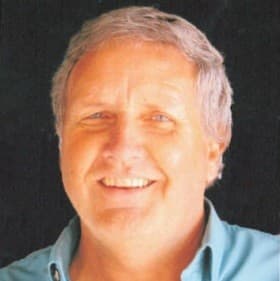 Well … do you read the articles or the ads when perusing the latest magazine to hit your desk?
Fact is, most will flick through, only stopping to read ads or articles that grab their attention.
Don't get me wrong, a full-page colour ad still demands great attention, but only from those readers who are captured by the images and headlines and are interested in the subject matter.
Cost of the full page? versus the editorial submission for nought, makes articles published by the editor in the magazine and often on their online sites a very attractive and powerful tool in your advertising and marketing strategies.
So why is it that so few advertisers take full advantage of this freebie that reaches and motivates their exact target market?
In my experience its easy to say: "you're right, we must up our efforts to submit stuff to all pertinent magazines" but actually effecting the strategy is no easier than creating and writing an advertisement, requiring skills in submitting actual 'newsy, style editorial content with appropriate pictures or graphics.
Let's remember that because you are not buying the space for your article, no editor will guarantee publication.
However, rest assured, publishers are constantly in need of editorial content and welcome well written and presented material that truly fits and enhances the profile of their magazine.
They also prefer articles that are written exclusively for their media, not just a general press release to appear in every competitive media, however such stories can be successfully edited to present the same message elsewhere in a unique format.
Most companies are willing to pay a creative service to write and produce an effective advertisement, yet when it comes to submitting an editorial for consideration, it is generally written by management or a staff member and comes out as a blatant brand or product pushing ramble with minimal chance of getting published.
Most professional media will offer editorial if you book advertising … this is an offer well worth taking advantage of.
What If I don't advertise in their magazine? 
Whilst we can't kid ourselves that as an advertiser you will not receive some priority, you still must present something newsy and relevant and in close to finished form whether you are spending a dollar with them or not. 
And I also know published articles are a source of prospecting for ad space sales reps.
I've often had a publisher ask me for editorials from my clients that have not advertised in their mags.
Obviously they are looking to expand their prospect base and if the published submission results in an enquiry or two, that prospect may look more favourably at the media as an advertising opportunity.
I once had a client who thrived on this "free" media and submitted anything he could think of to every publication that remotely matched his market with surprisingly effective results.
Mind you, he was a fanatic and not a bad writer who created stories from virtually nothing and most of his success came from magazines that he advertised with.
The others probably thought they might get a piece of his advertising budget as well. He stated that he received a higher enquiry rate from the editorials than his ads.
My advice to any company who wishes to up the ante in this area of industry communication is to firstly appoint a company reporter to dig out and manufacture stories from within the company and the company's clients.
New products and improvements, expanded services, new and interesting product applications, testimonials, personnel appointments, distributor expansions, export adventures, you name it, there's always something going on unless you are a really boring workplace.
Next, I would suggest you investigate the utilisation of a professional writer who knows his way around the industrial media, magazines and on-line, and can turn a few bullet points into acceptable publishing material.
Such a person does not need to be technically savvy as a good industrial copywriter can pen a targeted headline and interesting submission from facts given and is skilled in asking the right questions and see the editorial from the reader's point of view.
Should you pursue this valuable advice, I suggest you put one major, yet easy to instigate procedure into your company habits.
Ask every incoming enquirer: "What prompted you to call us? Such a simple and courteous question to ask – such a powerful tool is assessing your advertising and promotional strategies!
By Peter Mellett
*Peter Mellett is creative director of Adworks Creative, a specialist design studio based at Rosebud, Victoria. Ph: 03 5086 2626