POWER GENERATORS AT HOLDEN PROVIDE STOPGAP POWER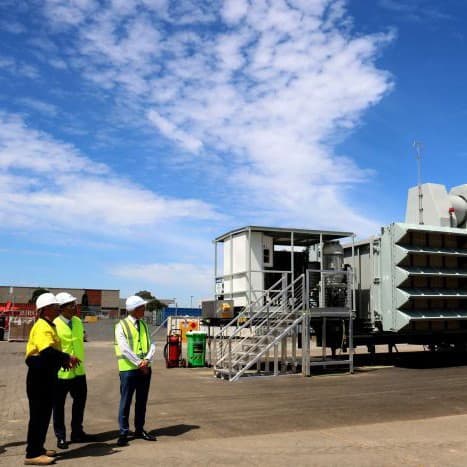 Good use is being made of the now-closed Holden manufacturing plant in South Australia, as a series of generators has been installed in to supplement the state's power grid during the incoming high-demand summer period.
The diesel generators have been set up at the former Holden manufacturing plant in Adelaide as part of the state government's US $418 million energy plan in response to a string of blackouts in the summer of 2016/17.
The generators will eventually be switched to run off gas and be moved to a permanent site.
Jay Weatherill, premier of South Australia, said that the project to boost the grid was delivered on time and under budget.
"Across all of the domains -- whether it's the renewable technology fund, the battery, the lease -- the ultimate purchase is within the (US $418 million) budget," he told reporters in Adelaide on Tuesday.
The South Australian government has a two-year lease on the generators but has signalled its intention to purchase them as soon as possible.
While the state is increasingly reliant on forms of renewable energy, providing reliable supply during times of peak demand is a looming issue, both in the minds of citizens and politicians. This measure, while effective, will likely not be the ultimate solution for the state's power demands. 
The nine generators, which will be operated by APR Energy from the United States, have the capacity to provide an additional 276MW to the grid within 13 minutes of being turned on.
"Installing power solutions in a very short period of time is a task APR Energy has achieved all across the world for many years. Thanks to our team's hard work, we delivered two power plants to South Australia ahead of the target date," John Campion, chairman of APR Energy, said in a statement on Tuesday.