POWER-DOWN PUSHES INFLATION UP
07-09-2017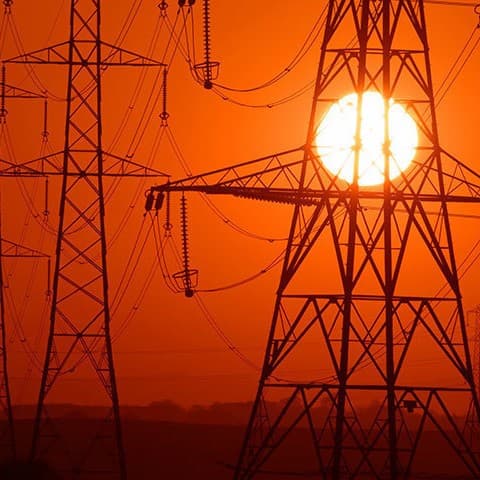 Some of Australia's biggest energy users have predicted that rising electricity costs will push up inflation and hurt the national economy. 
Pressure is continuing to mount on the government to do something about predicted power shortages and rising costs, as small and medium businesses find their profit margins shortening. 
Amongst those cocerned are brickmakers, bottlers, poultry producers, and packaging firms, who are uneasily waiting for the government's decision on, among other things, the decision on whether or not to extend the lifespan of the Liddell power plant. 
Nat­ional Australia Bank chief economist Alan Oster has warned that the power bill shock was 'expected to show up in national inflation figures as early as next month', with a 0.6% rise from July through September driven entirely by energy price hikes. 
"And that is significant, ­because what it means is that if you are running the rest of your price increases by about 0.6 or 0.5 per cent, which is where they are at, you suddenly have a 1.2 per cent (inflation figure),'' Mr Oster said.
The nation's energy regulator has called for a power reserve to be created, in order to mitigate the "heightened risk'' of blackouts and brownouts this summer in Vic­toria and South Australia, and the ­potential for power shortfalls in NSW if Liddell is shut in 2022.
Glencore's head of coal assets, Peter Freyberg, said the closure of the Hazelwood power plant in Victoria's Latrobe Valley this year had contributed to electricity supply concerns.
"When Hazelwood shut down we saw electricity prices go up, so that's hurt all the consumers, it's hurting all the businesses that rely on electricity," Mr Freyberg told the MCA conference.
The Victorian government yesterday ruled out relying on diesel generators to bridge the gap in ­energy supply over summer, ­instead choosing to lean on large ­energy users to power down or to power up private generators during peak demand.
Australian Industry Group chief executive Innes Willox called for policy certainty.
"Energy costs are doubling for businesses across eastern Australia; reliability is at risk; and the investment that would help resolve this is being held back by continued policy uncertainty,'' Mr Willox said.
An AiGroup report released in February put the cost to all energy users of electricity and gas increases at $10 billion-$12bn a year with households facing a $3.6bn-a-year rise and business an increase of $8.7bn.