POWER CONVERTORS ARE MEDICALLY QUALIFIED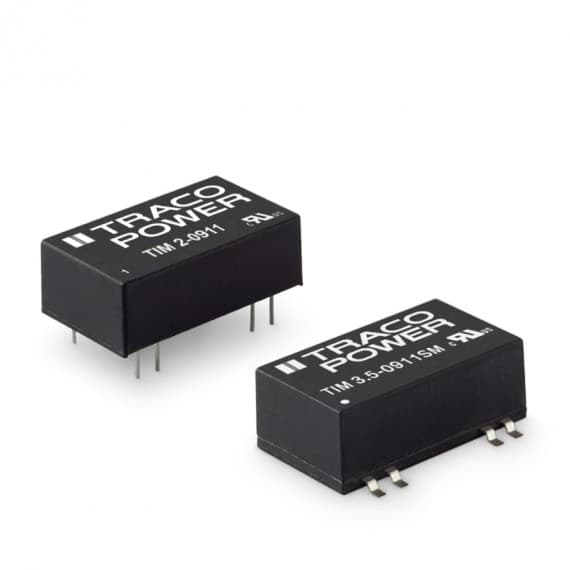 RS Components has a new range of DC/DC convertors for medical equipment applications. The Traco Power TIM 2 and TIM 3.5 series are 2 and 3.5W supplies that combine high reliability with economical pricing.
The convertors feature reinforced isolation up to 5000V AC (RMS) and low leakage current of less than 2μA, and so are suited to use in insulating electrical equipment within the BF classification for patient applied parts.
Available in compact DIP-16 or SMD-16 packages, both series offer a wide choice of input voltages between 4.5 and 75V DC, with outputs ranging between 3.3 and ±15V DC.
The convertors operate at temperatures from –40 to +90 or +95°C, and include shock, vibration and thermal shock resistance according to MIL-STD-810F. Further approvals include compliance with the latest EMC requirements for medical equipment (IEC 60601-1-2 4th edition).
The Traco Power TIM 2 and TIM 3.5 series of DC/DC convertors are supplied with a 5-year product warranty and are shipping now from RS.
RS Components
1300 656636
au.rs-online.com