Positive signs for Aussie manufacturing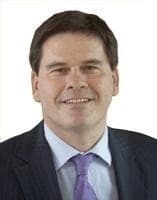 Innes Willox … 'challenging'
The rate of contraction in the manufacturing sector eased in August, with expansion in three key sectors, according to the latest industry data.
The Australian Industry Group – PwC Australian Performance of Manufacturing Index (Australian PMI) rose 5.0 points to 45.3 in the month (readings below 50 indicate a contraction in activity with the distance from 50 indicative of the strength of the decrease).
Manufacturing production and employment improved in the month although both remain in the red at 43.1 and 41.2 respectively. 
Three of the eleven sub-sectors expanded in August – miscellaneous manufactures (62.3), food & beverages (55.4) and wood products & furniture (54.1).
"Manufacturing conditions continue to be very challenging across the sector with the high dollar and weakness in demand in the domestic and export markets weighing on growth, said Australian Industry Group Chief Executive, Innes Willox. 
"There are some encouraging signs in the August Australian PMI with the production sub-index lifting and the forward-looking new orders sub-index rising strongly, he said.  "Disappointingly, employment levels fell again in August and have now been in retreat for five consecutive months."
PwC Partner - Economics and Policy, Jeremy Thorpe, said: "Manufacturing remains in a contractionary state in Australia, as it does in China, the Eurozone, the US and Japan. This poor outlook for Australian manufacturing is driven by the economic fundamentals noted in the federal government's Manufacturing Taskforce report. Unfortunately, these are universal challenges without simple solutions," Mr Thorpe said.