PORTABLE SAFETY BARRIER ROLLS OUT FOR RE-USABLE PROTECTION
12-04-2017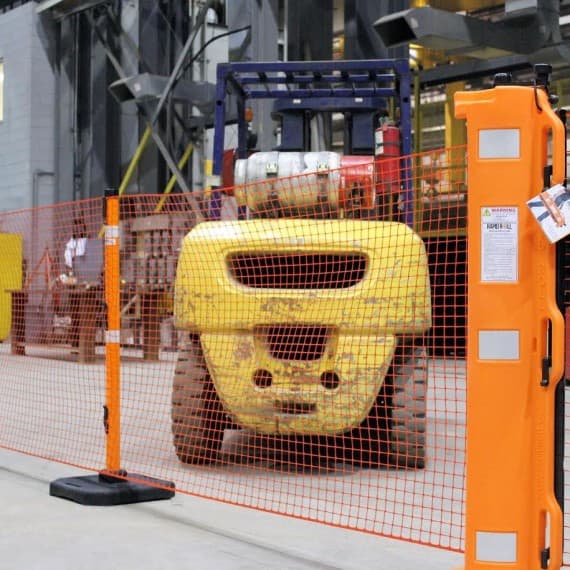 SafetyMITS has come up with a novel portable safety barrier system for a wide range of industries including mining, building, construction and manufacturing. The Rapid Roll barrier storage cartridge and rapid post system can be deployed in minutes to create a clearly defined protective zone that keeps workers and the general public protected.
Ideal for one-off maintenance or repair tasks, the Rapid Roll only takes one person to deploy. And, when the job is finished, the user simply cranks the handle and the barrier fencing is reeled back into the cartridge, ready for re-use.
Made from a resilient medium-density polyethylene material, the barrier is tough enough to cope with both indoor and outdoor environments. Reflective safety tape on both sides of the cartridge and posts make it easily visible in low light environments.
The Rapid Roll comes with up to 15m of fencing, and can be used in a straight line, as a full enclosure or two or three sided. Multiple units can be simply combined to cover larger areas.
The system is easily portable, and as the barrier is held inside the cartridge it is protected from damage during transit. The basic unit weighs in at just 12.7kg, and a wheeled version is also available for larger installations.
SafetyMITS is also keen to point out the environmental advantages of the Rapid Roll: because it is re-usable the barrier system is greener than traditional fencing, which typically requires twist ties or other disposable fasteners.
SafetyMITS
02 8005 6487
www.safetymits.com