PORTABLE RAMAN SPECTROMETER FROM SCITECH
18-04-2016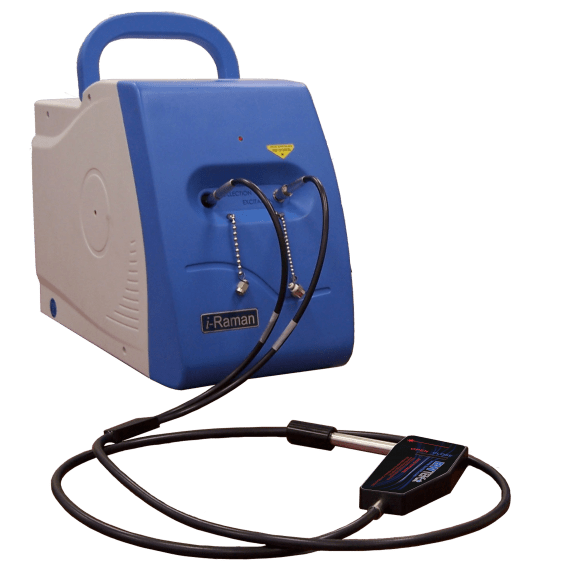 The i-Raman portable Raman spectrometer from SciTech is a high resolution TE cooled fibre optic Raman System.
It is the latest addition to the Raman Spectrometer range from B&WTEK, Inc. Combining high resolution with field-portability, the performance is comparable to large bench-top Raman systems and weighs less than 7lb.
The i-Raman Raman spectrometer is equipped with B&W Tek's patented CleanLaze technology for exceptional laser stabilization and narrow line width. Other features include a spectral resolution as fine as 3.5cm-1, wide Raman shift coverage up to 4000cm-1, and a TE cooled 2048 pixel CCD array.
With a convenient fibre optic interface, it can collect data to within 65cm-1 of the Rayleigh Line.
The system's small footprint, lightweight design, and low power consumption provides research grade Raman capabilities anywhere.
The i-Raman Raman Spectrometer system offers 532nm and 785nm excitation wavelength options. All i-Raman systems feature a TE Cooled CCD detector, allowing the maximum effective integration time of several minutes. 
This makes the i-Raman ideal for demanding applications involving low concentrations and weak Raman scatters.
Features
Patented CleanLaze® Technology for Laser Stabilization
150cm-1 of the Rayleigh Line (65cm-1 Option Available)
Fiber Optic Interface for Convenient Sampling
Spectral Resolution of 3.5cm-1
Wide Raman Shift Coverage
TE Cooled 2048 Pixel CCD Array
Applications:
Bioscience and Medical Diagnosis
Polymers and Chemical Processes
Semiconductor & Solar Industry
Food & Agriculture Industry
Geology and Mineralogy
Pharmaceutical Industry
Environmental Science
Raman Microscopy
Forensic Analysis
Gemology
Art & Archaeology
Teaching
Quality Control
General Research
Scitech
03 9480 4999
www.scitech.com.au