PORTABLE KIT KEEPS EYEWASH WITHIN ARMS REACH
17-01-2018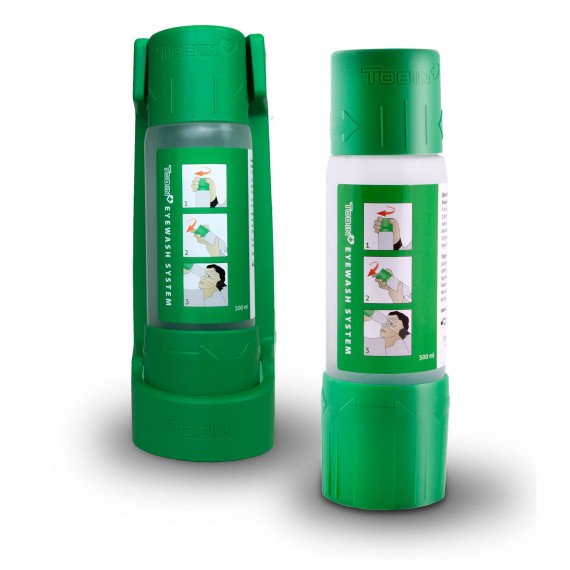 The Tobin Transport Bottle is the latest addition to the range of portable safety solutions from Enware.
With its optional stand, the Tobin Transport Bottle is suitable for workplace installation, and its portability makes it ideal for transport vehicles carrying dangerous goods.
According to the Australian Dangerous Goods Code, such vehicles should have an eyewash kit of at least 250mL filled and ready for use. So, each Tobin Transport Bottle contains 500mL of sterile saline solution dispensed from 6 streams for a soft yet highly effective flow.
In the case of spills, every second counts, and flushing the eye within a few seconds of an incident is critical. Thanks to the Tobin Transport Bottle, eyewash can be within arms reach.
Enware Australia
1300 369 273
www.enware.com.au