PORT MACQUARIE COMPANY AWARDED $575M IN US MILITARY CONTRACTS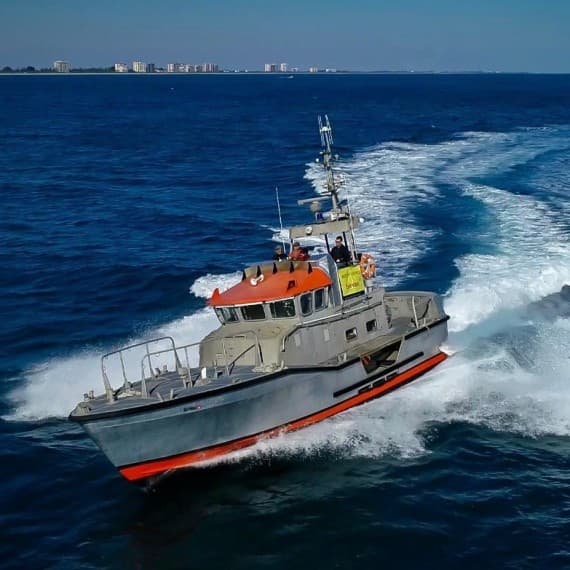 Birdon America Inc, the US subsidiary of Port Macquarie maritime engineering and services company the Birdon Group, has been awarded two new contracts worth up to $575m, confirming its position as one of Australia's foremost exporters to the US Departments of Defense and Homeland Security.
One contract, valued at up to $281m, will see Birdon America carry out an upgrade of the US Coast Guard's fleet of motor lifeboat vessels. The other, worth up to $294m, secures a five-year extension to its existing contract to supply bridge erection boats to the US Army. Birdon initially won the fiercely contested tender in 2014, beating a field of established global defence suppliers.
Combined with contracts secured in Australia in the past three months, the US deals see Birdon's confirmed business pipeline surge over $700m and position it as a rapidly emerging force in Australia's maritime engineering sector.
For the Coast Guard, Birdon America will redesign and upgrade its fleet of 107 motor lifeboats, which are reaching the end of their original 25-year service life. The upgrades are planned to extend the fleet's working life for 20 years and enhance key aspects of the boats' operational capability and performance.
The contract is for ten years under a five plus five arrangement. The work will be led from Birdon America's headquarters in Denver, Colorado and carried out in shipyards in Oregon and Virginia, servicing the Coast Guard's fleets on the west and east coasts.
"The contract award is testament to Birdon's world-class maritime and military capability and our ability to adapt to complex customer requirements," Birdon CEO Jamie Bruce says.
"The Coast Guard is an important part of the US national security strategy, responsible for patrolling vast areas of the country's coastline. The next generation of USCG vessels have very specific operational requirements, which have to be incorporated into the service life extension programme. By demonstrating beyond doubt that we could deliver on these requirements, Birdon presented as a compelling and low-risk option in the Coast Guard's assessment of tenders."
Under the extension of its US Army contract, Birdon America will build and deliver a further 247 bridge erection boats, resulting in a total of 435 in field locations in the USA, Germany, South Korea, Kuwait and Puerto Rico. It will expand its production facilities by more than 40 per cent and staffing by an estimated 25 per cent to accommodate the increased demand.
"It's a strong endorsement of our capacity to deliver to schedule and on budget that the US Army has seen fit to extend our contract for a further five years," Bruce says. "The extension builds in additional scope for Birdon and places us in a strong position to secure other global bridge erection boat opportunities and future US Department of Defense work.
"Birdon moves from strength to strength in the US, which is a credit to our team on the ground. We're proud that these significant maritime contracts, won in one of the world's most competitive defence procurement markets, will be overseen from our headquarters in Port Macquarie. Birdon is now a global business with enduring roots in the Hastings region. As we have grown we've had to bolster our staffing and capability in Port Macquarie and that's good for the local economy."
Birdon Group
02 6589 9100
www.birdon.com.au/