POLYURETHANE BELTS CLEAN UP FOR FOOD PROCESSING EQUIPMENT
20-03-2017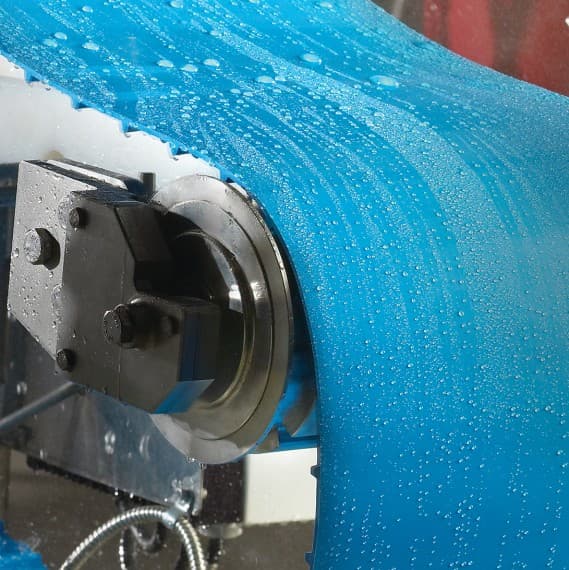 Available from Gates Australia, PosiClean is a positive drive replacement for plastic modular belts in the food processing industry. These belts feature sealed Kevlar tension members to limit belt stretch and a tooth construction that extends across the full belt width for optimal torque distribution.
PosiClean belts are based on a tough polyurethane construction, which makes them fully chemical and water resistant. They can be subjected to full clean-in-place hygiene regimes, and will not degrade over time. They meet FDA requirements for wet food contact, are USDA accepted for meat, poultry and dairy use, and can be used with a many other food products.
PosiClean belts are designed to reduce the risk of bacterial contamination. They feature smooth surfaces that enable cleaning to a microbiological level and sealed edges and tension members to prevent the ingress of microbes. Typically,  PosiClean has 43% less surface area to clean than plastic modular belting.
Unlike some competing products, PosiClean belts do not require position limiters (snubbers) to operate correctly.  This further improves the cleanliness of the belt drive system.
Dewatering PosiClean belting is available for produce processing applications such as fruit and vegetables. This belting has holes that provide up to 19% drainage area, while still incorporating sealed Kevlar tension members.
PosiClean can be provided with straight or scooped cleats, sidewalls and V-guides to suit specific requirements.
Gates Australia
03 9797 9666
www.gatesaustralia.com.au