POLITICAL UNCERTAINTY FAILS TO DAMPEN INVESTOR CONFIDENCE
01-06-2017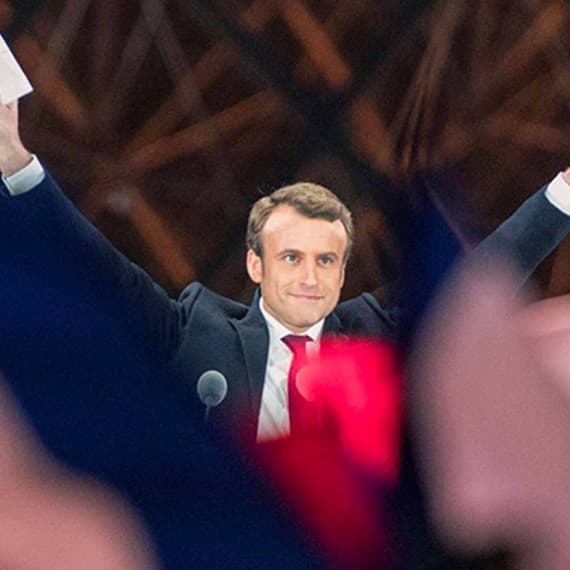 France's new president is focused on deregulation
Available now from the Efic website, the latest edition of the organisation's World Risk Developments report looks at the divergence between markets and political uncertainty; President Macron's victory and what that means for the EU; and how Australian exporters could benefit from China's Belt and Road Initiative.
With Stock markets in the USA, Germany and the UK close to all-time highs, it would appear that political uncertainty has not affected investor confidence.
According to Efic Chief Economist, Cassandra Winzenried: "Investors are increasingly venturing into riskier assets as confidence grows. However, the risk of a sudden market adjustment could undermine the near term global growth outlook."
Meanwhile, in France, the new president is focused on deregulation, starting with the rigid labour market—which is critical to lifting employment and lacklustre growth.
Says Winzenried, "A failure to lift living standards over the next five years could force a shift toward the Le Pen-led far right - a clear negative for the EU project."
China's President Xi Jinping celebrated the signature Belt and Road initiative (BRI) with an international confab and US$124 billion of new funds this month.
"China says the BRI will result in US$900 billion of infrastructure investment and help connect the world's second-largest economy with Central Asia, Europe and Africa," says Winzenried.
"Australian exporters could benefit from plans to import US$2 trillion of products and services from participating countries over the next five years," she adds.
Other topics covered in the May edition of Efic's World Risk Developments include: the economic costs of ransomware, the resilience of the UAE economy and the forthcoming election in India.
Efic
1800 093 724
www.efic.gov.au