Published 13-08-2020
| Article appears in August 2020 Issue
POLICY REFORM MUST MAXIMISE MANUFACTURING OUTPUT: REPORT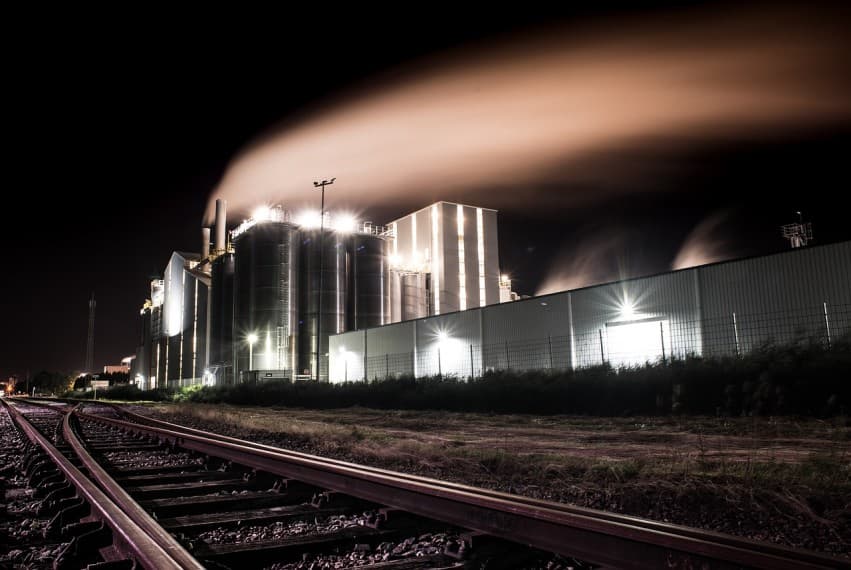 Calls for Australian manufacturing to triple its GDP contributions from six per cent to 20 per cent have become a focus of the Taskforce into the National COVID-19 Commission report.
Ways to maximise manufacturing's contribution to Australia's economic recovery must be encouraged by way of policy reform, according to National COVID-19 Commission Taskforce head Andrew Liveris.
The much-needed policy changes would promote increased economic complexity through a more consistent system that would improve business operations in energy, commercialisation, R&D and procurement.
In early May, the Federal Government's clear framework for the establishment of the Commission focused on mobilising the coordination of a whole-of-economy effort to tackle economic and social impacts of COVID-19.
It also encouraged the development and coordination of staged plans for critical non-health factors.
The Commission faced criticism at the time for being top-heavy, but in hindsight may have provided the added advantage for high-level cross-industry representation from gas, mining and energy.
For Australia to move into advanced manufacturing status, a majority of local manufacturers need to be supported with strong long-term local investment and mentorship from these bigger industries as well as tertiary sectors, so says Australian Manufacturing Growth Centre managing director Dr Jens Goennemann.
The COVID-19 National Taskforce also foreshadowed government underwriting of increased national gas supply to accelerate development of new gas fields such as the NT Betaloo Basin as well as gas subsidy schemes for the states.
One of industry's biggest hurdles on the road to advanced manufacturing status is the cost of inputs such as gas and electricity supply.
This same position was strongly backed by statements from companies that had successfully pivoted and re-invested even before the pandemic began.
One such company was Precise Advanced Manufacturing Group, whose managing director Grant Tinney says advanced manufacturing is viable in Australia – if policy receives an overhaul.
"Government has to look beyond the surface at the skillsets available within a business in order to selectively support companies that have the capacity to transition. Incentives and subsidies that can make this more affordable, such as with energy costs, will go a long way," he says.
"We need to do more in bringing our new ideas and concepts to market in Australia."
In an interview with @AuManufacturing, Liveris said it's important that manufacturing play a very large role in Australia's GDP because of its capacity to add value.
"This means adding into industry currently receiving support from government to encourage them to form partnerships with the private sector," he said.
This model has apparently worked well in countries with strong manufacturing status such as Germany and the UK, and it's time for Australia to follow suit.
"Value-added commodities have a major job amplifier," Liveris said.
"Not just numbers of jobs, but quality of jobs; these are high-tech jobs, highly paid, and these sorts of jobs in the 21st century mean that if we have manufacturing in the fullest definition within the Australian economy, then we will add to GDP growth."
Businesses in Singapore have been able to operate with close to 20 per cent GDP growths similar to developed economies using this model, so it's possible for Australia – with its stronger manufacturing history – to reach this goal.
Liveris also points to the role played by external representatives of the Australian Government in overseas trade such as Austrade and embassies.
"We've got to get our commercial attaches to work," he said.
"We've got to get the list of all our small companies on the rosters of our commercial attaches around the world."
This approach, Liveris believes, will prop up marketing outlays of SMEs that would otherwise struggle to compete with bigger companies with large overseas trade budgets.
A Centre for Future Work report points to Australia coming last in the OECD self-sufficiency in manufacturing, with a current trade deficit of $180 billion.
The National Taskforce reportedly identified "six technology sectorial hubs, where the best in class activities are already occurring through a survey of what we're doing across the states."
"We look at our university capabilities, CSIRO, and we aggregate the sectors," Liveris said.
The team then selects the sectors that have enjoyed existing government funding – not new funds – match them with private sector funds, and then begin a monitoring process to scale.
"For me, that template's worked everywhere else," he said.
"Even tiny New Zealand has done it. It's time we got it done here."
The National Taskforce reportedly states that 495,000 new jobs may be created if manufacturing was to increase its GDP contribution to 20 per cent – if gas supply prices come down.