POCKET-SIZED INSTRUMENT HELPS EARLY EMBEDDED DEVELOPMENT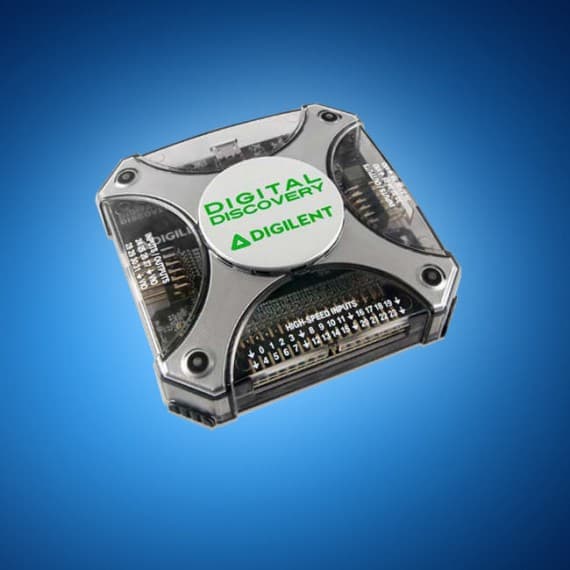 The Digilent Digital Discover module is a pocket-sized instrument that combines the functions of a logic analyser and pattern generator in a single unit. Available in Australia via Mouser Electronics, the ruggedised device provides a suite of advanced features to debug, visualise and simulate digital signals for a broad array of embedded projects.
In addition to the 16-channel pattern generator and 32-channel digital logic analyser, the Digital Discovery module includes a protocol analyser for reading and writing SPI, UART and I2C and virtual I/O for debugging projects. The module offers the flexibility to customise design specifications to a specific project, enabling designers to choose 200, 400 or 800Msample/s with up to 32, 16 or 8 inputs, respectively.
Designed to optimise channels, speed and portability, the Digital Discovery is ideal for engineers and designers beginning to work in embedded development. Designers can connect the module to a Mac, Linux or Windows platform using high-speed USB, and access the free-of-charge Waveforms 2015 application software.
Mouser Electronics
+852 3756 4700
au.mouser.com