PNEUMATIC VACUUM CLEANS UP THE WORKFORCE SAFELY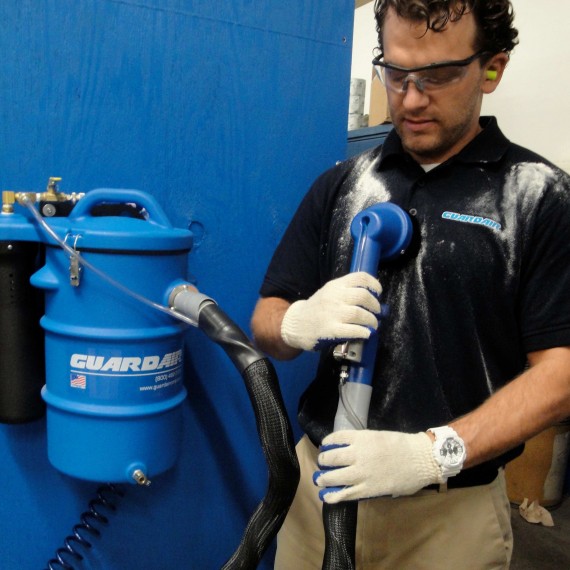 Available now from Knight Pneumatics, the Guardair CS3000 Personnel Cleaning Station vacuums up chips, sawdust, and powders from clothing and skin, eliminating the potentially dangerous practice of blowing off clothing with a conventional air gun.
Powered by standard, shop compressed air, the CS3000 pairs a proprietary, on-demand air-agitator brush attachment with a high-efficiency pneumatic vacuum.
The thumb-switch-activated air agitator loosens and lifts particles at which point the vacuum sucks them away safely and effectively.
With no motor to burn out, the personnel cleaning station is virtually maintenance free, and as it can be mounted on any vertical surface it also saves valuable factory floor space.
With a 20-litre chemical resistant polyethylene container and a cartridge filter that is 77% efficient at 0.8μm, the CS3000 Personnel Cleaning Station meets OSHA standards.
Knight Pneumatics
03 9503 0550
www.knightpneumatics.com.au