PM URGES PYNE TO RELEASE HIS 'INNER REVOLUTIONARY'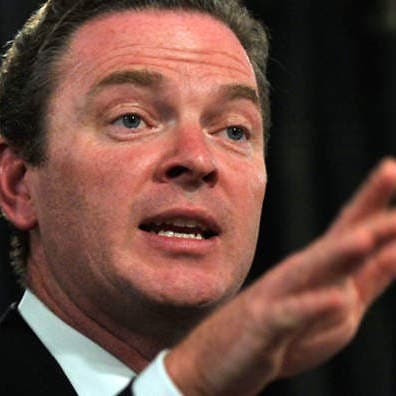 Prime Minister Malcolm Turnbull has encouraged Industry Minister Christopher Pyne to release his "inner revolutionary" when it comes to innovation initiatives – and not to worry about the cost.
Speaking at the launch of a carbon fibre wheel manufacturing plant near Geelong last week, Mr Pyne said Mr Turnbull had encouraged him to be less "orthodox" while developing policies to boost innovation.
Mr Turnbull has put innovation – and the need to embrace technological disruption – at the centre of his government's economic agenda.
The PM is "instinctively and reflexively excited about innovation," Mr Pyne, the Minister for Industry, Innovation and Science said.
"I'm quite an orthodox politician, quite conservative – although that's not always apparent," he said.
"Malcolm said: 'Come up with some ideas to bring together a national innovation agenda.'
"After our first meeting, he said: 'That's great, but I'd like you to release your inner revolutionary.'
"I said, 'That will cost money.'
"He said: 'Let me worry about the money, you get on with the ideas.'
"That's very exciting for a cabinet minister, I can tell you, when everyone else is being asked to tighten (their) belts and reasonably so."
Mr Pyne said one of his first priorities would be finding ways for start-up companies to use crowd-funding to attract investment.
Australia is a year behind New Zealand in introducing legislation to enable crowd-funding, Mr Pyne said. 
The government would also look at changing the tax act to encourage angel investors to fund start-ups.
Mr Pyne said the government's innovation agenda would contain short, medium and long-term policies to make the Australian economy more creative and agile.