PM names manufacturing leaders group boss
31-08-2010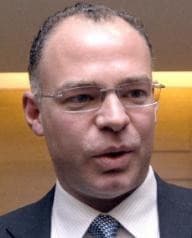 Ian Thomas … new role
Ian Thomas, Boeing's president in Australia and South Pacific, has been appointed as head of the federal government's manufacturing leaders group.
In announcing the appointment, Prime Minister Julia Gillard said Mr Thomas and the manufacturing leaders group will help the federal government implement the recommendations of the PM's manufacturing taskforce.
The Manufacturing Taskforce has delivered to the government a list of 41 recommendations aimed at improving the viability of the manufacturing sector in Australia.
Mr Thomas was named Boeing President in March 2009.
As the senior Boeing executive in the region, he is responsible for coordinating all Boeing activities and leads the Company's government affairs efforts.
He joined The Boeing Company in 2001 after serving in a variety of staff and policy roles in the Office of the US Secretary of Defence at the Pentagon in Washington, DC.
In Australia, Mr Thomas was a member of the Prime Minister's Manufacturing Taskforce, President of the American Chamber of Commerce, and a Director of the American-Australian Fulbright Commission.
He holds a master's degree in international relations and a Ph.D. in history from the University of Cambridge, a graduate degree in social sciences from the University of Stockholm, and a bachelor's degree (cum laude) in history from Amherst College.
He also studied art history and Italian at Syracuse University, in Florence, Italy.