PLUG-IN TERMINAL BLOCKS SIMPLIFY SYSTEM BUILDS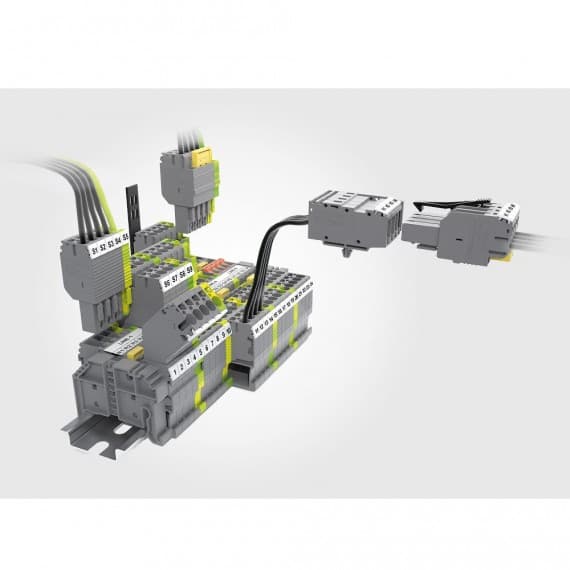 The Klemsan StoP (spring to pin) series of plug-in terminal blocks offer an easy way for system builders to connect signal and power circuits using plugs and sockets. Available from Control Logic, StoP series units can be used to couple terminals without any DIN rail fixing to fix energy breakdowns quickly, making tests faster and safer.
The versatile connection terminals can be used on DIN rails as well as other rail terminals with different sized structures as well as for making quick and safe connections inside panels or installation ducts. Dual cross-connections and same cross-connectors can be used on both terminals and sockets, and optional locking mechanisms protect against vibration.
Removing sockets from terminals is extremely simple by pushing the clip upwards, with easy access to wires using a screwdriver to open the spring cage.
The unique pin lock mechanism prevents misconnection by matching the correct plugs and sockets. All terminal blocks are easily identified using strip labels or marking tags.
Control Logic
1800 557 705
www.control-logic.com.au