PLUG-IN MODULE TO MONITOR ARC FLASH PROTECTION DEVICES
05-05-2016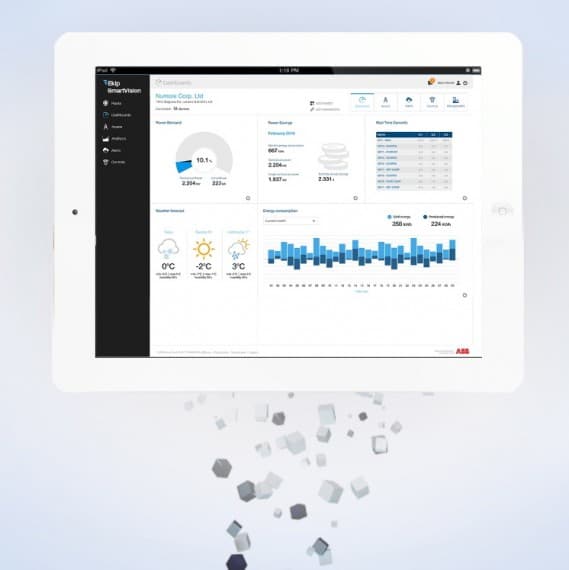 ABB, a leading power and automation technology group, has launched a plug-in communication module for its innovative TVOC-2 Arc Guard System.
The communication module provides operators with real time status updates and instant information on the location of any arcs.
When also connected with the ABB Emax 2 smart circuit breaker and its cloud-based services, the new module is an enabling technology for the Internet of Things, Services and People, allowing operators to take immediate action, wherever they are.
Giovanni Frassineti, global product group manager for ABB's motor starting and safety business, said: "With arc flash protection, time is a critical factor in minimizing injury risks and property damage and in maximizing productivity. ABB's TVOC-2 is already the fastest, most reliable arc guard solution available on the market. By adding this communication module to the TVOC-2 Arc Guard System, information regarding any trip and the status of the system travels faster, reaching the right people sooner." 


The TVOC-2 Arc Guard System is suitable for equipment with 24- 48 volt DC ranges as well as 100-240 V AC/DC.
The new plug-in communication module replaces the standard TVOC-2 HMI, sending data via MODBUS RTU to any remote station or other intelligent switchgear technologies, such as ABB's Emax 2 smart circuit breaker. 


The TVOC-2 system can be equipped with up to 30 optical sensors, enabling a single unit to cover multiple switchboard cabinets.
Once installed, the system is able to detect arc initiation and, in less than one millisecond, send a signal to an Emax 2 circuit breaker to open.
This makes it the fastest and the most effective available system at reducing risks to personnel and equipment. 


Arc flashes represent a serious risk to people and equipment. Temperatures can reach up to 20,000°C and arc blasts can produce dangerous shrapnel. Conventional short circuit measures are too slow to protect fully against such events and the systems built into older switchgear are not able to protect the installation. 


Frassineti added: "As the leaders in electrical safety technology, quality and reliability is at the core of everything ABB does. With TVOC-2, ABB was the first and is still the only supplier in the industry to achieve SIL-2 functional safety certification for an Arc Guard System.
The addition of a plug-in communication module shows our commitment to innovation that saves our customers' time and adds value to their operations."

ABB Australia Pty Limited
Ph: 1800 222 435