Plex QMS ushers in digitally integrated quality and risk management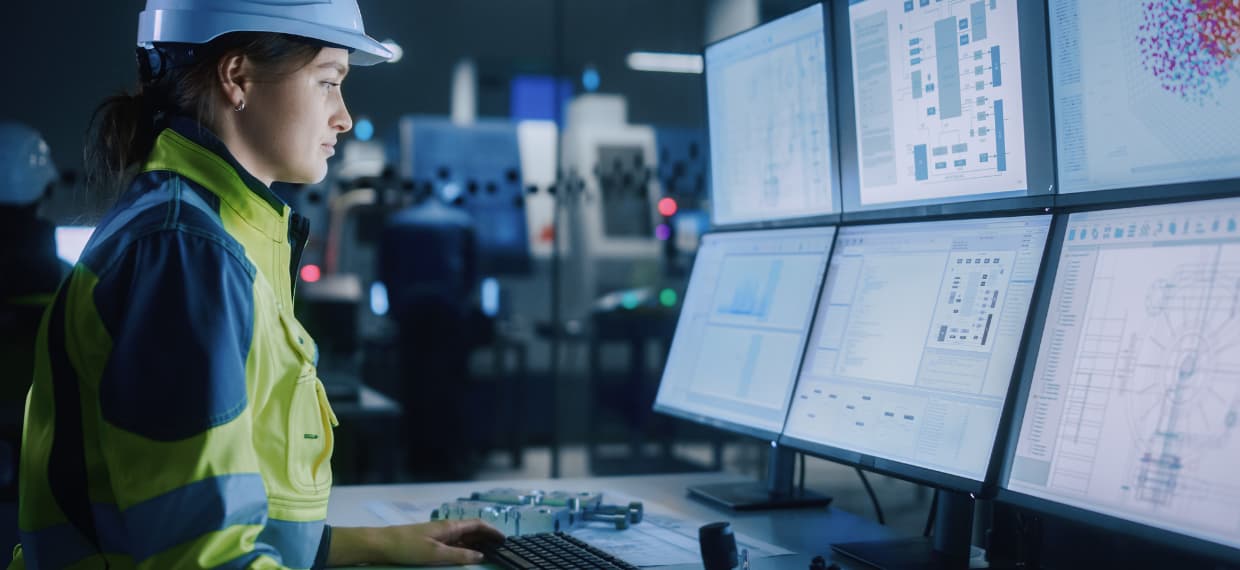 Rockwell Automation, is bringing its digitally integrated Plex ® Quality Management System (QMS) to Australasia and the South Pacific. 
The cloud-delivered Plex QMS enables manufacturing enterprises to adopt industry best practices while helping them to reduce the cost of quality, maintain compliance, manage risks, and simultaneously scale up operations as required. The smart manufacturing system is deployed internationally in industries such as food and beverage, precision metalforming, high technology, electronic products, and automotive.
One sought-after capability provided by the technology's cloud platform, for example, is the ability to achieve a "single version of the truth", enabling audits and mock recalls in minutes, hours, not days or weeks. Plex provides quality documentation and standards in real-time, digitally – across the enterprise. Plex QMS makes it possible to track production defects at the level of the container or individual part and determine products that need to be returned to the supplier. "Plex QMS is part of Plex's practical, future-focussed suite of tools that responds to the needs of businesses seeking to build their local and export sales on the basis of outstanding quality, assured brand reputation, and enhanced customer relationships,"  Rockwell Automation Information Solutions Sales Executive, Michael Cahill told Industry Update.
"As a versatile cloud platform, Plex QMS supports closed-loop quality control across individual enterprises or multiple operations to drive continuous improvement and business growth. It employs a Plan-Do-Check-Act perspective that installs quality management as an integral part of a company's culture, shared across the whole business, by making it inherent to workflows and processes," Cahill explained. "Plex QMS lifts quality assurance and compliance out of the "too-hard" or "too-costly" basket and transforms them into a cost-efficient, user-friendly process. By using Plex, companies can build their business and brand reputation through continuous quality governance and compliance with a broad range of statutory requirements and customer needs."
Quality requirements and documentation can be shared in real time from top floor to plant floor, from supplier to customer, through the Plex QMS cloud platform.
The system generates digital process control plans with detailed inspection instructions and digital check sheets, all tightly integrated with product specifications.
Local and global experience
Plex QMS is based on global and local experience in systematically reducing issues such as quality loss and risk of warranty issues. Businesses can use it to manage and track documents such as engineering and material specifications, or recipes, while maintaining a detailed and constantly evolving list of compliance requirements, he added.
Integrated system and workflow for regulatory compliance – such as British Retail Consortium (BRC), Safe Quality Food (SQF), Hazard analysis and critical control points (HACCP), and Food Standards Agency (FSA) – are supported easily with best practice templates. This built-in digitised-assurance-of-excellence is a true generator of brand reputation and profits.
"The shared access and assurance delivered by Plex QMS is a welcome change from piecemeal and disjointed quality control. It transforms diverse compliance from being seen as necessary pain and expense, turning it into a strong positive process that provides a competitive advantage for the future." Plex QMS is designed to provide immediate value for companies while preparing them for whatever the future brings. Built-in capabilities of Plex QMS include:
A single quality repository (rather than multiple places where data is siloed) plus drag-and-drop dashboards that require no setup, configuration, or special
training
Integrated system and workflow for regulatory compliance (APQP, FSA, HACCP, HARPC, and more)
Proactive alerting and process control via a single point of control (SPC) 
Digital work instructions
Digital check-sheets
Gauge and instrument management
Smooth transition
Plex QMS is part of the broad Rockwell Automation family of products designed to smoothly transition companies into the future of industrial automation and the
Internet of Things (IoT).
Plex Systems' suite of products for enterprise resource planning (ERP) applications were welcomed to the Rockwell Automation family in 2021. The platform deals with over eight billion transactions a day and has an A security rating. Plex Systems offers a single instance, multi-tenant Software as a Service (SaaS) platform for manufacturers that plugs into existing ERP applications, including manufacturing execution system (MES), QMS, supply chain planning (SCP), asset performance management (APM), production monitoring, process automation, and manufacturing analytics capabilities.
The Plex Smart Manufacturing Platform is designed for configurability, extensibility, and integration, enabling organisations to tailor the system to meet the unique needs of a production line and individual plants while maintaining enterprise-wide control and insight. "With platforms such as Plex – as well as Fiix ® customised plant maintenance software – Rockwell Automation offers SaaS solutions to customers, providing them with greater agility and closer alignment to where technology is heading, without large up-front investment costs," Cahill continued.
"Previously, having sophisticated software and automation systems in place required data centres, infrastructure, large migration costs, and other up-front capital costs. Plex and Fiix level the playing field and allow companies of any size to capitalise on the latest technologies to enhance their manufacturing plant and processes, without needing to have a big budget," he said.
Ethics and Innovation Awards
Rockwell Automation employs over 24,500 people globally and has customers in more than 100 countries and is known for its FactoryTalk ® software and Allen-Bradley ® automation systems, incorporating its programmable logic controller (PLC) and programmable automation controller (PAC) ranges from large to small and even micro applications.
The company continues to win global and local awards. FactoryTalk ® Edge Gateway ™ solution software, for example, was selected this year as the winner of the Industrial IoT Solution of the Year award in the sixth annual IoT Breakthrough Awards. Rockwell Automation is a multiple IoT Breakthrough Award winner having won Industrial IoT Innovator of the Year' in 2020 and Industrial IoT Company of the Year" in 2021.
Additionally, Plex Systems won the IDC 2021 Customer Satisfaction Award for ERP. According to the award organisers, "Plex scored significantly higher than its peers in areas such as robust data security, ease of integration, product innovation, value, and frequency of new feature releases."
Further awards include being crowned one of Forbes' The World's Most Innovative Companies, Cisco's Acceleration and Transformation award, Dow Jones' Most Sustainable Companies award, World's Most Ethical Companies award, and America Business Ethics award.
To learn more about Plex QMS, please visit the website here.