PLC TAKES DETERMINISTIC CONTROL TO THE EDGE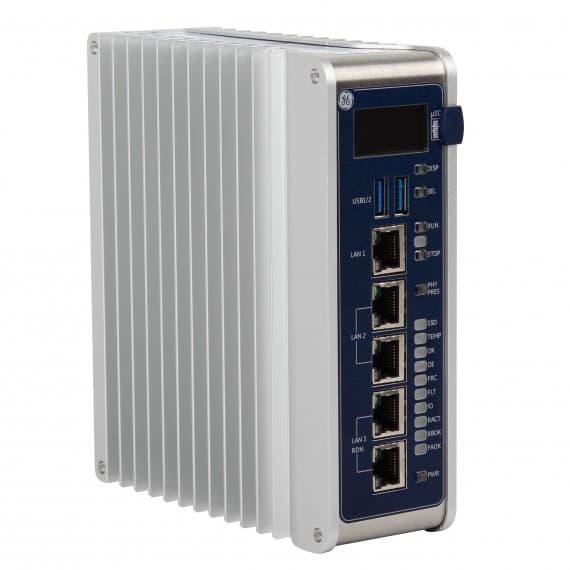 Billed as pioneering a new deterministic control ethos at the edge, the GE Automation & Controls CPL410 PLC is available now from Control Logic. The new PLC works with any cloud platform provider and combines an embedded Linux Ubuntu operating system with GE's advanced rackless RX3i programmable logic controller platform.
Described as an Outcome Optimising Controller, the CPL410 is very versatile and can interact with weather forecasts, stock indices, electricity prices, IoT cloud databases, Linux software apps, onboard web server and historical process data to deliver near-real-time advice, delivering new levels of control variables for prediction, advanced analytics and control optimisation.
The PLC is based on a 1.2GHz quad-core processor with real-time hypervisor technology to execute deterministic control concurrently, yet independently to the embedded Linux Ubuntu OS applications. Built for heavy industry and reliable control with hot standby CPU redundancy, the RX3i PLC supports 32,000 I/O points, SQLite, Apache, Python, Profinet, Modbus, DNP3, OPC connectivity via five Gigabit Ethernet ports and incorporates advanced cyber-security technology.
By allowing users to develop and run Linux-based data-processing applications next to the control system the CPL410 allows process optimisation in a range of applications, from water and wastewater to automotive, chemical, oil and gas, discrete manufacturing, and modular machine designs.
Control Logic
1800 557 705
www.controllogic.com.au