PLASTICS RECYCLER CLEANS UP CONTAMINATED WASTE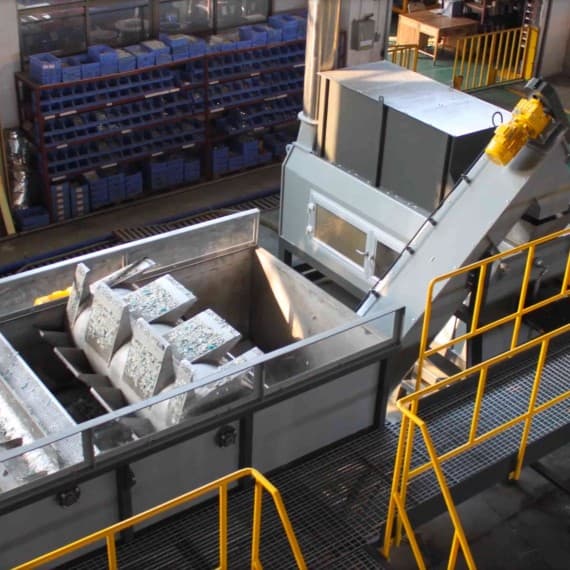 One Australian plastics recycler that has been ahead of the pack in addressing the problem of contaminated waste streams is Astron Plastics of Melbourne.
Like other local companies, Astron Plastics has traditionally focused on collecting clean plastic waste from manufacturers around Australia.
The plastic is inspected and sorted before processing into pellets of various recycled resins – such as HDPE, LDPE and polypropylene – which are sold on to manufacturers to process into a range of end products, from plant pots and pipes to garbage bins and recycled sheet products.
However, recently Astron identified a problem in its operations. An increasing volume of post-industrial and post-consumer plastic waste was being turned away due to unacceptable contamination levels.
The company approached Applied Machinery, which recommended a Genox "Universal" Washing Plant, which was duly installed and was up and running within days.
The plant allows both rigid and flexible plastics to be washed and dried prior to processing using Astron's existing recycling equipment. And not only has it reduced Astron's costs to process contaminated plastic waste, it has enabled a higher quality product for its customers.
Applied Machinery
03 9706 8066
www.appliedmachinery.com.au