Plastics Industry Award winners announced
31-08-2010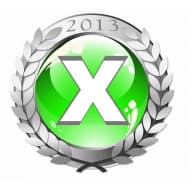 Peter King, from Peter King Trading has been crowned with the Industry Achievement Award – the principal gong at this year's 2013 Plastics Industry Achievement Awards.
Mr King is a long-term friend and business partner of the Applied Machinery family – a major sponsor of the Awards.
Stakeholders and passionate supporters of the plastics industry from both Australia and New Zealand attended the event at the prestigious Kooyong Lawn Tennis Club in Melbourne.
"We couldn't be happier for Peter and his family," said PlastixANZ director and event organizer," Trevor Walton.
Mr King was one of nine winners recognised on the night.
Tim Piper, Director Australian Industry Group, was guest speaker with a presentation, Australia – a new political, social and economic landscape.
Replas, a leader in recycled plastics products, took home the 2013 Marketing & Distribution award. All Replas products are manufactured from reclaimed material.
Other finalists in the Applied Machinery Marketing & Distribution award category were HBM and Duromer.
Applied Machinery representatives acknowledged the ongoing support of PlastixANZ, and more specifically Director, Trevor Walton to the plastics industry in Australia.
Ausplas 2014 also supported the Awards night.
The major winners included:
Industry Achievement Award
Peter King
Made in Australia
Profile Solutions
Export
Ritemp
Environment
Repeat Plastics
Encouragement
Matt Thorneycroft
Marketing & Distribution
Replas
Manufacturing & Best Practice
Food Plastics
Design & Innovation
Charlwood Design
Made in NZ
A-Ward  Attachment