PLASTICS COMPANY EXPANDS CAPABILITY, RANGE AND SUPPORT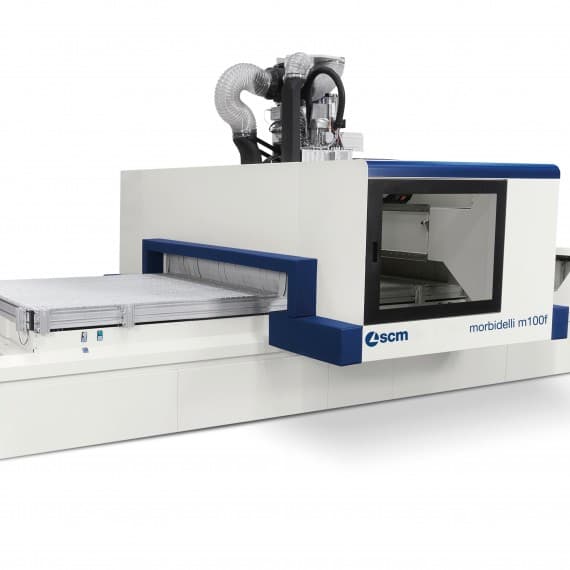 Following recent upgrades of its machining centre and website, Cut To Size Plastics is sharpening its future focus with new branding and information resources, including a fresh logo and new company literature, to provide better services and support to its customers.
The initiatives are being undertaken as engineering plastics – including tough, light, hygienic, easily handled and low-friction materials – increasingly provide a cost-efficient alternative to metals in expanding machinery and finished component markets.
"We want our customers to know that we're investing in a range of engineering plastics, fabrication technologies and information services to bring them a more advanced product offering, with faster machining times and outstanding technical support," says Cut To Size Managing Director Laurie Green, who established the business in 1980. "After all our recent upgrades, it only made sense to upgrade our logo to match the modern Cut To Size Plastics."
Cut To Size supplies extensive stocks of top-quality engineering plastics as detailed in its latest brochure, along with in-house advanced machinery, the latest software and the expertise to design and produce materials to exacting engineering specifications for Australian and international customers.
Its subsidiary, Hercules Engineering, is also finding expanding markets for its cost-efficient, low-maintenance slipjoints and structural bearings. These stock and custom products are also summarised in a new brochure outlining their capabilities and customisable products.
"Specifiers today are reaching beyond traditional materials and design solutions to find the lightest, safest and most durable and cost-efficient materials and custom-engineered solutions," Green says. "Our highly skilled team isn't just selling off-the-shelf plastic products. Through our experienced and qualified engineers, coupled with the latest GibbsCam and SolidWorks software, we can provide assistance from technical drawing and planning, through to customised products and detailed installation instructions."
The introduction of a new high-speed, vibration-free Morbidelli Author M100F heavy-duty CNC router to its headquarters in the western Sydney suburb of Yennora optimises its ability to produce high-quality product from customer specifications and design briefs with unmatched finishing quality and rapid production turnaround for local application or export.
Cut To Size has also expanded its range with the addition of Wefapress's globally proven Flex Cover ranges of ultra-high molecular weight polyethylene, which have been chemically modified to make this tough, light material particularly suitable for high-temperature applications. The Wefapress Flex Cover range is typically eight times lighter than comparable steel liners used to curtail friction, wear and material flow challenges in diverse applications requiring no moisture absorption, outstanding chemical resistance and corrosion prevention.
Finally, the new website helps users decide whether plastics can deliver the benefits they need and further extends technical support to specifiers who work with high-performance engineering plastics.
"Automation and the search for cost-efficiency are driving change in plastics engineering," Green says. "Increasingly, engineers, architects and machinery fabricators are open to innovation, rather than being rusted on to the past. And new plastics formulations are emerging every year with designed-in attributes that optimise them for particular applications.
"The important thing is to approach engineering plastics with an open mind, knowing that there are some applications for which metals will be superior and others where plastics will have the big advantages."
Cut To Size Plastics
02 9681 0400
www.cuttosize.com.au