PLASTIC LINERS TAKE THE HEAT FOR FOOD-GRADE USES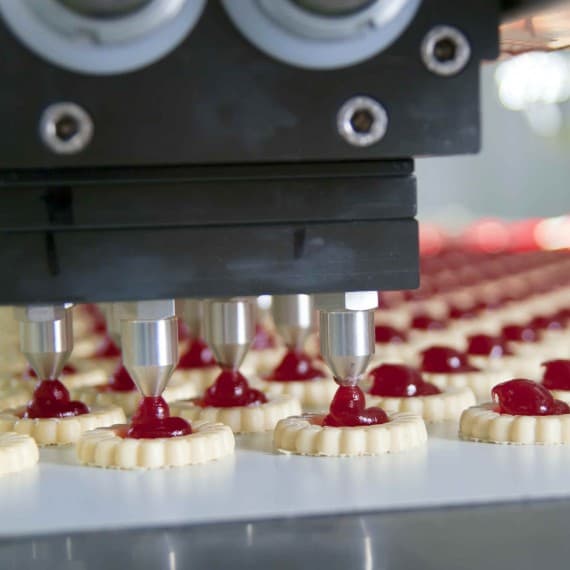 Cut To Size Plastics is offering new low-friction engineering plastic liner for high-temperature applications. The Wefapress Flex 77 UHMWPE material is formulated for uses including production and processing of food and beverages as well as agribusiness production, manufacturing and automation processes.
The hygienic, FDA-approved liner material features a cross-linked formulation to withstand temperatures above 100°C for long periods, while additionally ensuring increased impact resistance and outstanding sliding properties.
Flex 77's low-friction qualities not only reduce product wastage and processing times, but also enhance energy conservation and good OH&S practices by helping to prevent clogging, blockages, breakdowns and uneven flow and load.
"Flex 77 is one of Wefapress' globally proven Flex Cover ranges of ultra-high molecular weight polyethylenes (UHMWPE) that have been chemically modified to make this tough, light material particularly suitable for high-temperature applications," says Cut To Size Plastics MD Laurie Green.
The Wefapress Flex Cover range is typically eight times lighter than comparable steel liners used to curtail friction, wear and material flow challenges in diverse applications requiring no moisture absorption, outstanding chemical resistance and corrosion prevention.
Cut To Size Plastics staff have received world-class training in uses of Flex Cover ranges in bulk handling and liner applications including agricultural materials and food and beverage manufacturing, automation and processing, as well as the production, processing and transport of construction and road-making materials and waste materials disposal and recycling.
These light, tough liners are typically 10-15mm thick for easy application but can be up to 40mm thick in special cases. Flex Cover panels come in different sheet sizes tailored to particular industries and are typically delivered with one side planed for simplicity of application.
Cut To Size Plastics
02 9681 0400
www.cuttosize.com.au