PLASTIC GRASS TO REPLACE SOLAR PANELS?
15-01-2016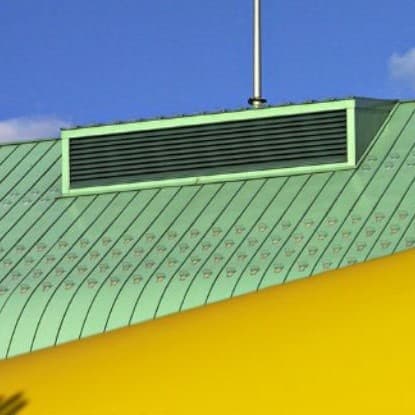 Solar panels on roofs are nothing new, but in a new turn, international researchers from China's Southwest Jiaotong University and the Georgia Institute of Technology in the US, have come up with a way to revolutionise the way we look at rooftop energy.
Instead of solar panels the team has turned to decking out the roofs with plastic grass-like material.
The new grass will work with each of the individual blades acting as a mini turbine, generating power for the home.
The turboelectric generator uses strips of plastic or blades, each which if coated in nanowirse, while the others are coated in indium tin oxide.
When the wind brushes the blade, they come into contact and allow electrons to pass between the blades to create an electrical current.
The team behind the technology say it would be suitable in areas where the wind is often changing direction, as well as locations where windmills are not efficient.
In the initial testing there were 60 strips of plastic grass on a model roof top and it was enough to power 60 LED lights when an electric fan was used on the grass.
The new system is claimed to work with winds from 20km per hour, while the most efficient speeds would be 100km per hour.
The researchers have predicted that a 300-square-metre (3,230-square-foot) rooftop would produce about 7.11 kilowatts.
 Although the initial tests seem to be successful, there is still a long way before the technology will be available.
 The team still need to be able to find an efficient way of storing the energy, and an alternative to the indium tin oxide, which is toxic and expensive.
"The concept is highly promising but its realisation depends on shifting to other materials," energy researcher Fernando Galembeck told James Urquhart at New Scientist.