PLASTIC FILM WASTE IS TURNED INTO HIGH-QUALITY FEEDSTOCK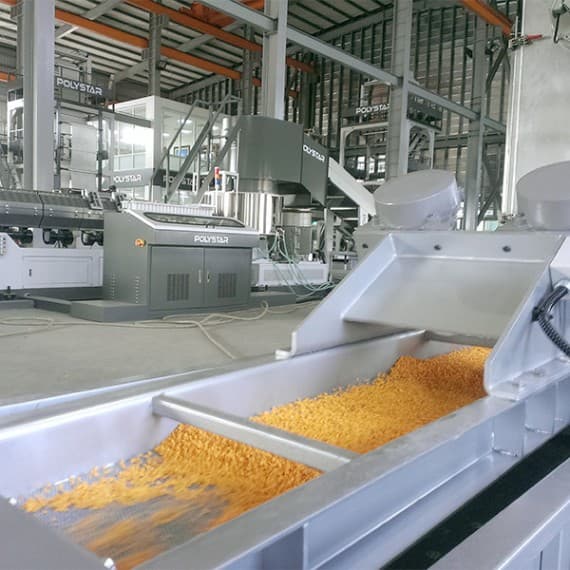 With plastics recycling very much in the spotlight in Australia, the pressure is on for companies of all sizes across the country to find new ways to deal with their waste material, and particularly their plastic film waste.
The Polystar range of film recycling equipment is available exclusively in Australia from Applied Machinery.
The range includes machines suitable for recycling all grades of post-production film and plastic scrap, from injection moulding process residues to plastic films, and covering a wide range of plastic materials.
Polystar recycling machines are fully integrated systems that are designed to be simple to operate and simple to maintain. Their output comes in the form of high-quality plastic pellets that can be fed straight back into the manufacturing process, saving on raw material costs as well as saving on the costs of waste disposal.
The Polystar solution processes the plastic in a way that ensures the material suffers minimal degradation. Therefore the recycled pellets have the same material properties as would be expected from a non-recycled pellet. This gives plastics processors the confidence that their final products will be of the highest standard.
Applied Machinery
03 9706 8066
www.appliedmachinery.com.au