PLASTIC BEARINGS TAKE THEIR PLACE OUTSIDE IN THE SUN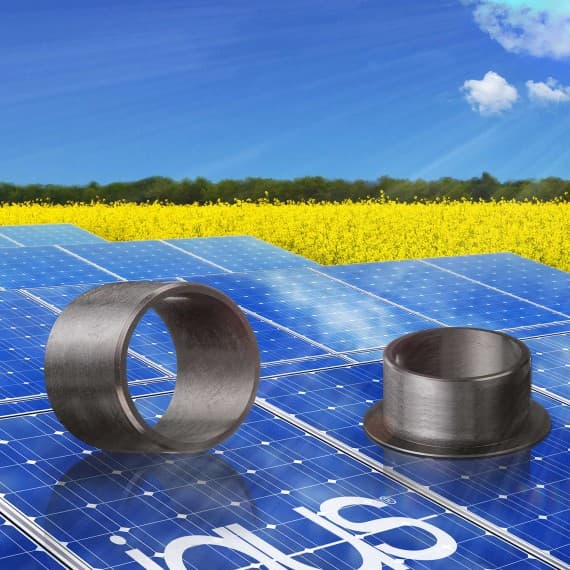 Available now from Treotham Automation, the latest high-performance plastic bearing material from igus is optimised for use in outdoor applications, such as the solar industry, that are exposed to UV radiation for long periods of time. Iglidur J UV combines high UV and moisture resistance with low coefficients of friction and wear.
Solar systems and other outdoor applications are expected to function for years without maintenance, and often under extreme environmental conditions. This calls for machine components that offer a long service life and prolonged holding times.
The new UV-stabilised material is especially suitable for continuous direct sunlight. Like all igus plain bearings, the iglidur J UV plain bearings are lubrication-free, maintenance-free and insensitive to dust and dirt.
And it is immune to corrosion and highly resistant to moisture and other environmental influences. With improved long-term mechanical properties, iglidur J UV is the ideal material for extremely smooth-running, lubrication-free and long-lasting solar systems.
The tribological properties such as friction and wear are comparable to those of the standard iglidur J material. Its low coefficients of friction in dry operation and the extremely low stick-slip tendency are very important for very low speeds, as are common in tracking systems in the solar industry. However, speeds of more than 1m/s are also possible.
Bearings made of iglidur J UV are available from Treotham in all the standard dimensions of iglidur J as well as in individually designed special geometries. Initially, the material will be available with and without flange for shaft diameters up to 20mm.
Treotham Automation
1300 65 75 64
www.treotham.com.au