PLASTIC BAR STOCK SURVIVES EXTREME APPLICATIONS
17-10-2017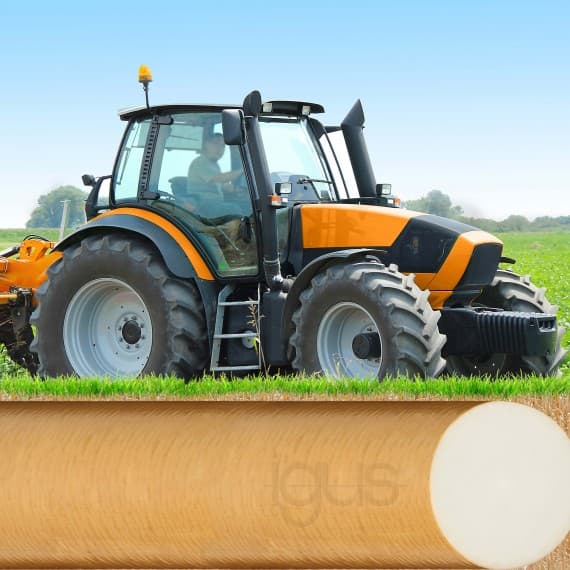 Plastics specialist igus has come up with a new material specifically aimed at applications in agriculture and construction machinery. Bar stock of the iglidur Q2 material is available now in Australia from Treotham Automation.
The new material has high wear resistance and compressive strength under extreme loads. It is particularly suitable for heavy-duty pivoting movements and is extremely resistant to impact loads. Parts made from iglidur Q2 provide long-term lubrication-free and maintenance-free operation.
iglidur Q2 is particularly beneficial when dynamic loads and high impact levels occur in a dirty environment, which makes it ideal for use in agricultural machinery such as bale-cutting machines, wheel loaders and ploughs. The material is not only insensitive to dirt but is also resistant to chemicals such as fertilisers.
The material is already available as an option in the igus plain bearing range, and is now offered as bar stock enabling customers to manufacture their own special parts cost-effectively and efficiently.
In addition to selling the iglidur Q2 bar stock as round bars, tubes and plates, Treotham is also offering its speedicut service to customers for machining special parts from the new material.
Treotham Automation
02 9907 1788
www.treotham.com.au