PLASTIC BALL BEARINGS PROMISE LONG LIFE IN DIRTY APPLICATIONS
15-01-2018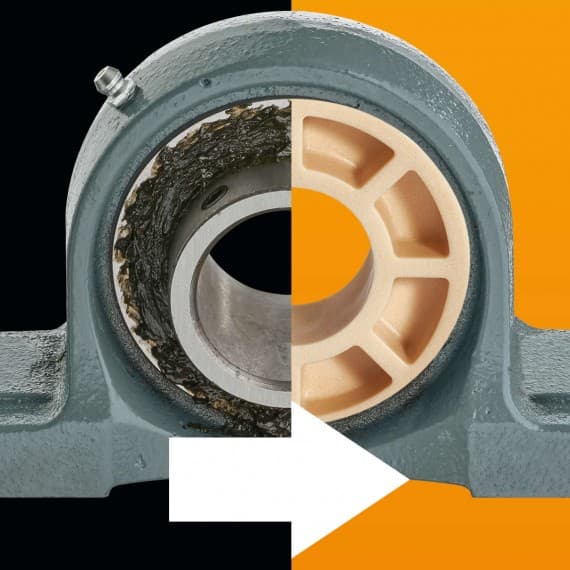 Pillow blocks and flange bearings in production machinery and conveyor systems are often exposed to extreme contamination such as dirt and dust. Yet they still need regular lubrication and the lubricant can easily become contaminated, which increases wear and impacts on machine reliability.
But now, igus has come up with an alternative lubrication- and maintenance-free solution that can be fitted in seconds.
Available from Treotham Automation, igubal spherical balls are manufactured from the company's high-performance iglidur J plastic, and require no lubrication. They can be inserted into an existing metallic pillow block or flange bearing housings in just a few seconds.
And, because there is no lubricant involved, dirt and impurities can no longer stick to the bearings, removing a major source of wear and improving machine and plant reliability.
One of the first applications for the igubal spherical balls was in a biomass chipper. And whereas the previous metal bearings on the conveyor belt of the machine had to be lubricated each month, the retrofitted flange bearings with igubal spherical ball stayed wear-free for more than a year, with no lubrication or maintenance.
The igubal spherical balls have a very low coefficient of friction in dry operation, and the iglidur J material absorbs little moisture, making it suitable for outdoor use. The plastic has a high chemical resistance, making it also suitable for use in chemically demanding applications such as agricultural technology.
Treotham Automation
1300 65 75 64
www.treotham.com.au