PLASMA PROCESSOR EXPANDS STEEL PLATE PROFILING OPTIONS
21-12-2016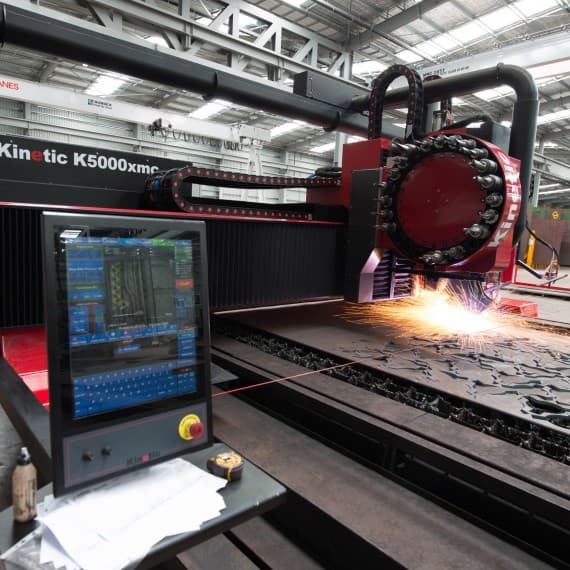 Victorian steel processor Surdex Steel has invested in a state-of-the-art Kinetic K5000 plasma processor to give it more scope for profiling steel plate, together with additional drilling heads for tapping and counter sinking.  The company has also upgraded its existing K2500 plasma machine and refurbished its Lumsden rotary wash grinders.
The company reckons the combined investments will help it provide exceptional service in accurate plate surface grinding and cleaning to specific tolerances and flatness for Victorian customers.
Surdex Steel now operates three beam lines, cutting and drilling structural steel up to 1350mm wide. A further cambering line is capable of pre-cambering steel beams to meet the demands of high-rise-construction and heavy-transport customers.
The company carries more than 10,000 steel products in stock, and is quality certified to ISO9001.
Surdex Steel
1300 778 335
www.surdexsteel.com.au