PLANNING FOR GROWTH WITH ERP
21-11-2017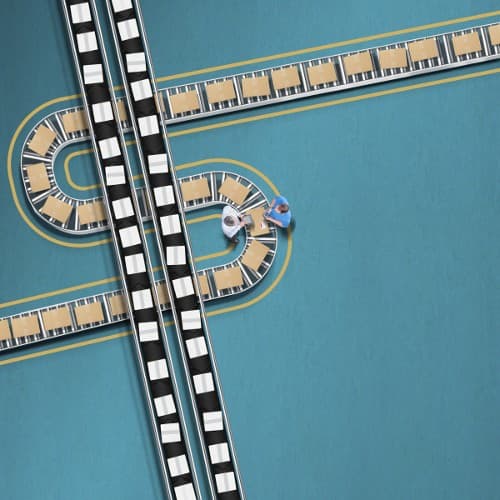 If the recent upheavals in Australian manufacturing illustrate one truth, it is the absolute necessity for forward planning, and more to the point, the importance of planning for growth – regardless of a company's existing size.
While the ambition to grow a manufacturing operation is one thing, planning that growth is a complex matter, and that is where ERP, or enterprise resource planning comes in to play. Specialising in the manufacturing sector as an ERP software provider, Epicor Software has some very specific experience to pass on to its customers.
For example, a quest for growth might lead a company to take on bigger, more complex projects, diversify its product offerings, and expand its target markets. However, if not managed well the pressure this might place on its operations might impact on quality and slow down service, causing customers to lose satisfaction and go elsewhere.
Likewise, without the right business intelligence, the company might not be able to get the right information to the right people at the right time, and management might struggle to make informed and quick decisions or successfully work with this larger, more diverse business.
Epicor highlights three key criteria that a good ERP system must fulfil in order to successfully manage growth. First, it must provide instant access to accurate, real-time data to allow new opportunities to be grasped quickly. Secondly, it should support the way the company's employees work naturally, rather than forcing them to work to different methods. And thirdly it should be capable of providing a view of the entire organisation to highlight opportunities for improvement and optimisation.
In many ways, ERP can be seen as one of the key enablers of Industry 4.0, by providing the means to make sense of the big data. And that makes it a key plank in any company's digital transformation strategy.
Another of the key IoT enablers is cloud technology, and that too has a role to play in the ideal ERP system. By freeing the system from a fixed platform, a cloud-based system enables true collaboration that is hardware agnostic.
This not only facilitates internal collaboration between employees – regardless of location – this collaboration can be extended upstream to suppliers and/or downstream to customers. And that gives a manufacturer a complete view of the entire value chain.
Clearly, selecting the right ERP software for any manufacturing operation is no trivial matter. And while the adage that "planning to have a plan is not a plan" is a very valid message when it comes to bushfire survival, proper planning is essential for ERP selection and deployment.
Epicor Software offers extensive knowledge and online resources to help manufacturing companies make informed decisions and grow their business quickly, efficiently and profitably.
Epicor Software
02 9927 6200
www.epicor.com