PLAN TO BUILD GRAPHENE MANUFACTURING PLANT IN VIC
25-03-2016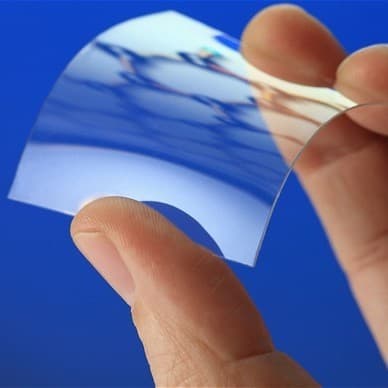 An engineering company in Geelong has been chosen to help establish the country's first commercial manufacturing plant for the super material graphene.
The thinnest substance made, graphene is 100 times tougher than the strongest steel and highly flexible, but scientists have long struggled to tap into its rich possibilities.
Now the thin material is being converted into commercial products, with its use extending to printer powders, smartphones, batteries and sports equipment.
A Sydney-based firm has unveiled plans to build Australia's first pilot plant, tapping into the expertise of the Geelong engineering company.
Imagine Intelligent Mater­ials has entered into a contract with Austeng for the factory, with plans to use two tonnes of graphene in its first year of operation for Australian man­ufacturers' products.
Imagine IM's head of res­earch and development, Phil Aitchison, told the Geelong Advertiser that Austeng based in Geelong had the engineering skills and support services to build the country's first commercial graphene facility.
"The pilot plant will be used to bed-down our proprietary production processes and to supply Imagine IM's domestic customers in 2016 and 2017," Mr Aitchison said.
"It will lay the foundation for our expansion, both dom­estically and internationally, where we anticipate a need for well over 100 tonnes of graphene per year within the next four years."
The global graphene-based products market was estim­ated to be worth $1.5 million in 2015.
BCC Research predicts that would soar to $1.3 billion by 2023, with graphene likely to be used in faster computer chips and flexible touchscreens.
Austeng managing director Ross George said the company was delighted to help develop the product locally.
"Austeng has a depth of experience of how to deliver highly innovative equipment utilising new technology," he told the Advertiser.
"We hope this will be the beginning of Austeng working closely with Imagine IM to dev­elop industrial equipment that will be able to be exported to the world."